Dress to rep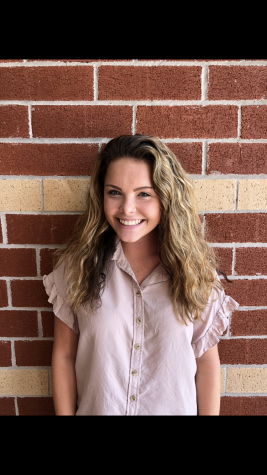 More stories from Saylor Cuzzort
When it comes to Senator game day you often end up wondering what you are going to wear. While the most common attire is athletic shorts and spirit wear some go the extra mile to show their Sparkman pride. Of course you need your Senator t-shirt but what else is important?
Paint, glitter and bandanas, oh my. With every game comes a new experience. Whether it is glitter or baby powder if you sit in the student section be prepared to get messy.
Paint is the best way to show school spirit. It does not matter if it is decorative face paint or red, black and white handprints all over everything, paint is definitely a must.
On the hair accessory side, school colored bandanas are an easy thing to grab before going out the door. The best add on items to a perfect outfit are spirited party beads.
Anything red, black or white will pass as spirited so get creative. When it comes to trends, the best way to keep up with themes and what everyone is wearing is via Twitter, @sstudentsec.
No matter what you wear, as long as you are there in the Friday night lights ready to cheer on the Senators, you will be good to go.