Top Ten: Shoe Brands
1. Atelier
My favorite place to get shoes is Atelier because they sell a lot of my favorite shoes cheaper than most places some of the shoes they sell are Dunks, Yeezy, Jordan etc. They take incredibly good care of the shoes and if you have some old shoes that you do not want, they take the shoes and pay you depending on how clean and well taken care of they are.
2. Heart And Soul 
Heart and soul have a lot of good shoe options. Their shoes are a little more expensive, but they have good quality and a good return policy. They have more Jordans than any other shoe if you are looking for Jordans. 
3. Stock X
Stock X has a lot of shoes. They have any shoe you could ask for, but their shoes are expensive depending on the size you get. They sell more vintage apparel and shoes, but they are still nice. Some shoes are fake but most of their shoes are real. 
4. Goat 
Goat has a variety of really good shoes like Dunks, Jordan's, Bape, Yeezy's and etc. Their shoes are pretty expensive because they have the latest shoes that have dropped, but you could always look for the shoe on Goat and look for the same shoe somewhere else for cheaper.
5. Vintage 
Vintage has a good amount of vintage clothes and shoes, but they are overpriced. Most of the shoes have been used by other people, some of them do not come with boxes or they come with the wrong box.
6. Hibbett
Hibbett's offers good most of their shoes for running or working out. They do sell Jordans, but you have to win an online raffle to purchase; a process changed due revising their first come, first serve policy after COVID. 
7. Nike 
Nike has a lot of really good shoes for running or to just look casual. They do sell dunks and Jordan 1's but it is rare that they are selling them.
Leave a Comment
About the Writer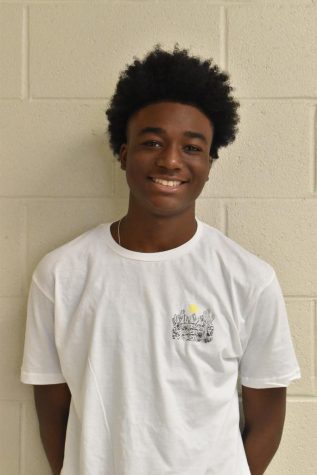 Blair Williams, Reporter
My name is Blair, I go by BJ. I'm in 10th grade, I run track and I am one of the basketball managers . My favorite subject is history and I like to hang...