The Basketball Cheer Team Gain A New Coach
The Crimson Crier: What brought you to Sparkman?
Katelyn Richard: Coaching is what actually brought me to Sparkman. I have been coaching cheer for the last eight years. This sport has allowed me to make many connections, one of which recommended me to the Sparkman family.
CC: How are you settling in at Sparkman?
Richard: Sparkman has been such a great experience so far. Of course, there have been times where I have felt nervous or overwhelmed, but I have some amazing people supporting me.
CC: What made you decide to coach basketball cheer?
Richard: I decided to coach basketball cheer because I know the importance of it. As the JV competition and football cheer coach, I have the capability of seeing my athletes fall in love with this sport as the season goes on. I wanted the opportunity to allow other athletes to feel the same way about something they love and are dedicated to.
CC: What experience do you have that you feel qualifies you for the position?
Richard: I have been involved in cheerleading since I was 5 years old. I have had the opportunity to coach all-star teams. pee wee teams, and school teams. I have been an NCA staff member since 2018 which has allowed me to grow in my knowledge and share my passion for this sport with everyone that I can. 
CC: What qualities are you looking for in your cheerleaders?
Richard: Overall, I want my athletes to be good people. I want them to be willing to learn, able to take direction, and be good representatives of this school and our community. I am a firm believer that talent alone does not make an athlete great. Talent can always be molded.
CC: What does a successful season look like to you?
Richard: Success to me looks like an improvement. I would deem this season successful if every person impacted by our program has learned something new. My goal is to ensure that I am applying my expertise to bring out the best in these athletes. I also want my athletes to be aware of where this sport can take them. I would love to show them the doors it can open if utilized correctly. 
CC: What events are you planning for the team outside of the basketball games?
Richard: I want this season to be focused on bettering our program. I am hopeful that we will have the opportunity to participate in community events and school events. I also want to ensure that my athletes are bonding with each other. 
CC: What do you enjoy most about cheer?
Richard: My favorite part about cheerleading is crowd involvement. I love watching the crowd cheer for a common goal. 
CC: How long do you plan to coach Sparkman?
Richard: I can not say for sure how long I plan on being at Sparkman, but I can say that I have been welcomed with open arms and already feel like I am a part of the Sparkman family. 
CC: What are your goals for the basketball cheer team? 
Richard: My goals are simple really. I want the basketball cheer team to be fun to watch, help cheer the basketball players to victory, and for this program to be well-respected representatives of Sparkman High School. 
Leave a Comment
About the Writer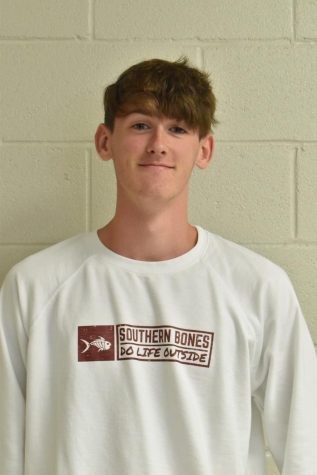 Coleman Bauer, Reporter
I'm a senior and I play on the soccer team. This is my first year in journalism.