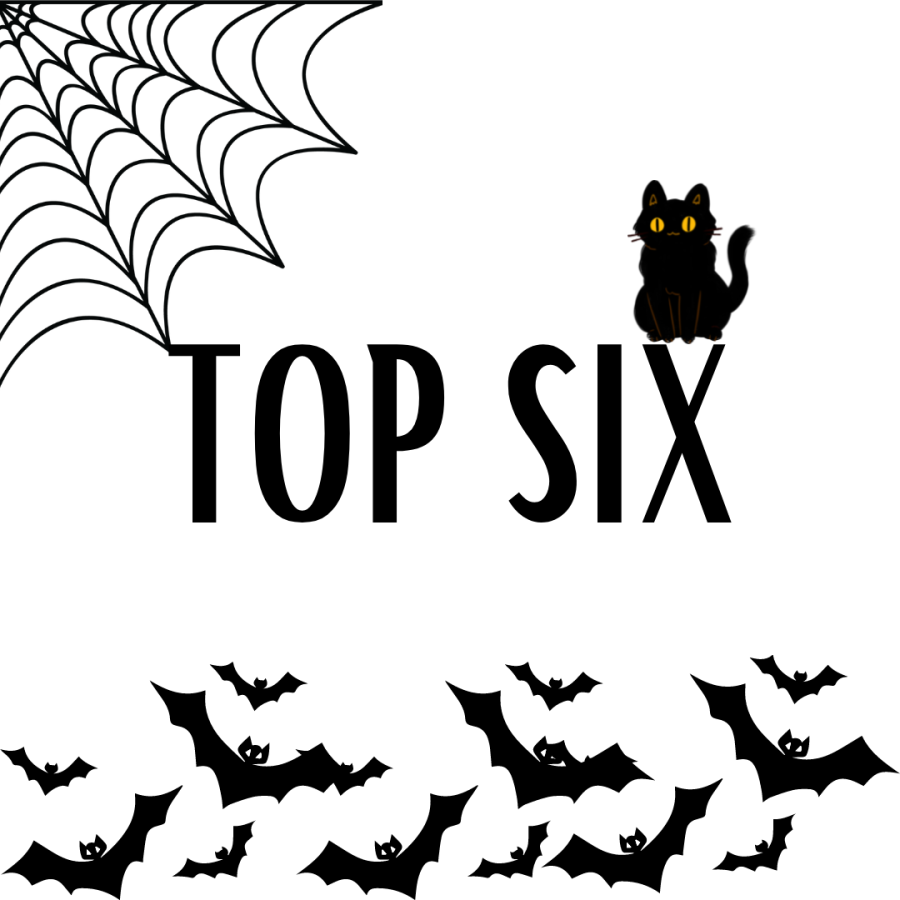 Top Six Group Costumes For Halloween
October 27, 2022
Dressing up as M&Ms is a perfect idea for a group of friends who need a cute last minute Halloween costume. Each person would be able to chose a a color of their choice either from the original M&M colors or a original color such as pink, purple, orange etc. Each costume includes a solid color Tee with the white fabric bolded letter "M" hot glued in the center of each shirt. The Tees could easily be paired with a black pair of leggings or pants in order to coordinate with friends. Each person has the freedom to choose what accessories they would like to wear to dress up their costume. 
This is a cute idea for either a small or large group of friends. Each person is able to choose one out of a variety of animals to dress up as. This allows each group member to be a different animal. Onesies are always a great option when needing last minute animal costumes. However, you can not go wrong with a simple colored shirt and pants that complement the color of the animal as well as buying or making a set of features to add to your outfit such as a tail, ears, or paws. Facepaint is also a very creative way to bring your character to life through their facial features. 
DC and Marvel are very popular costume favorites during the Halloween season. Even though some of these can be very detailed and expensive, there are ways to make these costumes creative with inexpensive accessories. T-shirts or graphic Tees can be purchased for a quick top which can be paired with black pants or leggings. Capes and masks can be made creatively with fabric of choice or can be purchased online for the specific superhero. If the t-shirt is in need of a logo, they can be made through creative artwork or lettering on the colored fabric needed. Boots of some sort are always a great shoe to wear as well to complement the outfit. 
This costume is ideal for a friend group of five. It would involve having each person dress up as Fred, Daphne, Velma, Shaggy and Scooby-Doo. These costumes would likely be able to be created with clothes from your closet, which makes it simple yet allows room for creativity. As long as the costumes include Fred's signature ascot, Velma's orange shirt and glasses, Daphne's purple clothes and headband, Shaggy's green shirt and Scooby-Doo's collar, Halloween is a guaranteed success. 
This costume idea would work for a group of almost any size. From Winnie the pooh to Owl, this costume could easily be completed with just t-shirts or onesies. The onesies could be purchased from Amazon. Or for t-shirts, each character name could be drawn on with its corresponding color such as "Piglet" on a pink shirt. The shirts would then be paired with a corresponding color of leggings or just simply jeans, it can be as decked out or as simple as you want. This group costume is sure to win with friends at any party. 
Minions is an idea that was popular a few years ago, but is still relevant today for a reason. The costume would involve wearing overalls with goggles, a yellow shirt and yellow face paint if you want to go all out. The best part is that you will not have to worry about the chance of others not knowing what you are. Since everyone in the group would be twinning as it is all the same costume, no friend would have to feel left out. This is a costume suited for all ages that will have people going bananas over.