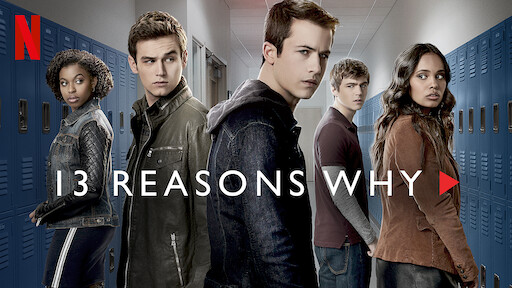 Photo Credit: Public Domain
Five Movies That Shed Light On Suicide
September 30, 2022
"13 Reasons Why"
In 2017, Netflix gained huge traction from a hard-hitting show called "13 Reasons Why." This show highlights the harsh impact peers can have on each other, even from seemingly minor comments or actions. High school student Hannah Baker goes through a series of betrayal, bullying and lack of support from friends, family and the school staff. This all played a part in her suicide but beyond her grave, she left behind 13 audiotapes to those who negatively impacted her.
"Cyberbully"
17-year-old Taylor Hillridge was just a normal teenage girl who entered the world of social media without an idea of how harsh other teens can be behind screens. She finds new freedom without her mom constantly leaning over her shoulder. Shortly after making an online account, Taylor falls victim to cyberbullying from her peers. Over time it becomes too much for Taylor and it drives her to attempt to do the unthinkable- ending her life.
"Normal People"
Jumping from a high school relationship to a college level relationship can be mentally challenging. Marianne Sheridan and Connell Waldron learn to manage their relationship as they enter adulthood all while balancing their individual growth and mental stability. This tv series shows that mental health is complicated and perfectly normal. It addresses common issues like anxiety, loneliness and depression.
"It's Kind Of A Funny Story"
This movie takes a different approach to depicting mental health by pairing it with comedy. It follows a 16-year-old named Craig, who was recently admitted to a psychiatric ward. He battles with suicidal ideation and severe depression. The movie uses Craig's experience to portray that the facility is a warm and welcoming environment with a close-knit community, not a scary hospital trying to fix broken people. 
"This Is Us"
"This Is Us" is widely praised for their phenomenal depiction of mental health. The show follows the lives of three siblings: Randall, who battles with anxiety, Kevin, who battles with addiction, and Kate, who battles with lack of self esteem. It breaks down the struggles people with mental health occur on a daily basis and brings awareness to how real and relevant it is.