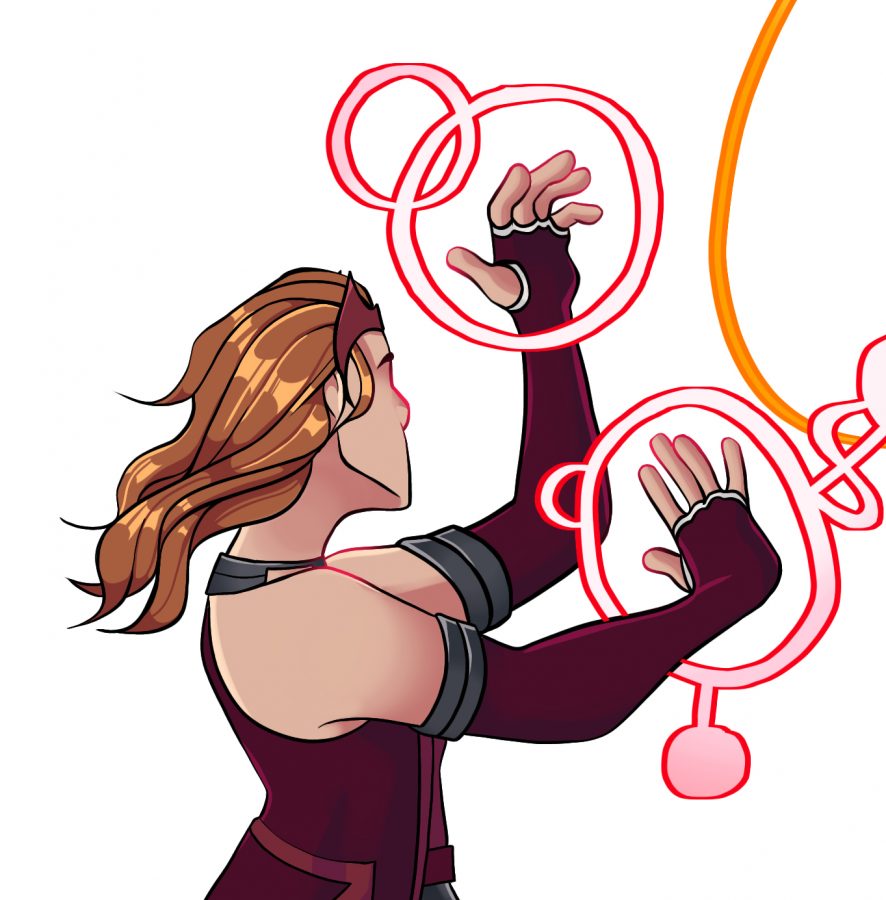 Photo Credit: Artwork by Olivia Lake
Marvel Cinematic Universe Makes Way for Changes
After the death/retirement of four out of the six original Avengers in the hit movie "Avengers: Endgame," many Marvel fans were worried about the Marvel Cinematic Universe, and where it would go next. 
But little did many fans know, this is only the beginning. 
Marvel is beginning what it calls Phase Four in 2021, and have already hooked viewers with their T.V. show releases of "WandaVision" and "The Falcon and the Winter Soldier." Phase Four features all of the Marvel Studios productions set to be released from 2021-2023. 
The biggest superhero franchise in the world has already announced an insane amount of production for this year alone. On June 11, very soon after the finale of the Falcon and the Winter Soldier is released, Loki, another T.V. series based on the Asgardian Prince who escaped with the Tesseract in 2012 in Avengers: Endgame. In July, the long awaited Black Widow movie will be released, after being delayed twice. After a massive cliffhanger in his second movie, everyone's favorite neighborhood Spider-Man will return in "Spider-Man: No Way Home" on Dec. 17. Some exciting 2022 releases include "Doctor Strange and the Multiverse of Madness," "Thor: Love and Thunder" and "Black Panther II." 
This new turn is amazing news for Marvel Fans, and has been a huge hit already. "WandaVision" was viewed by over 6.5 million people in only 6 weeks, and The Falcon and the Winter Soldier is well on its way to do the same. This is a new age of Marvel, and everyone should prepare themselves for even more complexities they could have never imagined.