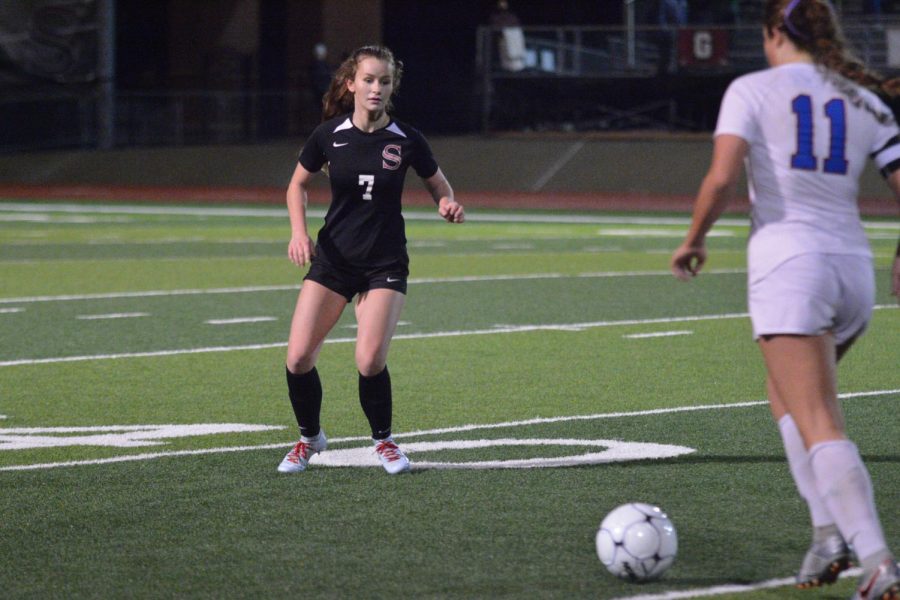 Girls Soccer Advances to Playoffs, Boys Fall Short
With soccer season being in full swing, the girls and boys soccer teams have been playing game after game with the hopes of making it to playoffs, to determine who makes it, teams play in area games and the top two teams go to playoffs. 
Recent area games have been Grissom for the girls and Albertville for the boys. 
"Area games are super important, each time we have one, we have to give our all to win" Aubrie Bynum said. 
The girls team had a 2-0 victory over Grissom on their senior night, this game was the one to secure their spot in the playoffs. 
"We're so excited to be in the playoffs, it shows that all our hard work throughout the season was worth it," Bynum said. 
The boys had a hard loss on senior night against Albertville in double overtime, they lost 2-1 by a PK in the last seconds. This game ended the season. 
"We did our best this season, but fell short when it mattered most," sophomore Luke Jarrell said.