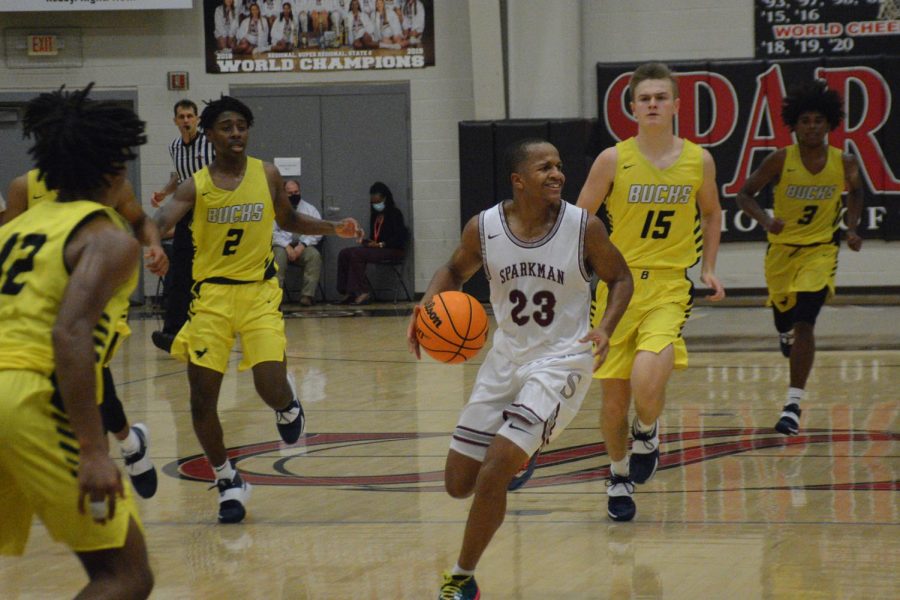 Photo Credit: Zac Thompson
Boys Basketball Scores Big In Opener
The varsity boys were clicking offensively in their opener against Buckhorn on Tuesday, Nov. 10. The team shot its way to a 96-76 victory.
Senior Trevon Ragland led the team in scoring with 26 points, followed by junior Calen Lightford with 20 points.
"It was a record in points for me," Ragland said.
The team led at the half with 55 points, including 12 first quarter points by senior Xavier Williams.
"We just came out and shot well," coach Jamie Coggins said. "We had 11 out of 14 players score. I was proud of the guys and how they played."
The team takes the court on Friday, Nov. 13 at Bob Jones. The game begins at 6 p.m.