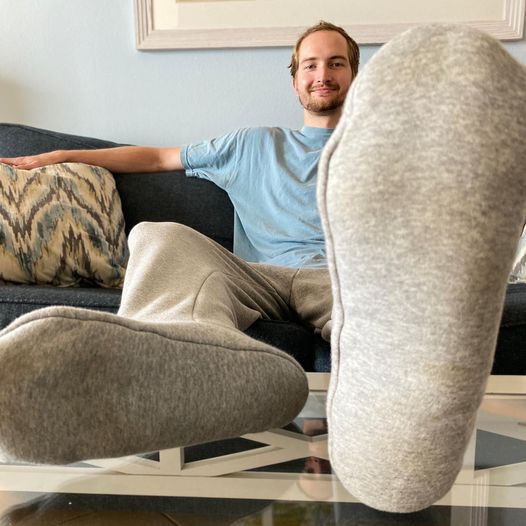 Photo Credit: Photo by Cozy Toes
Alumni Creates Perfect Winter Lounge Wear
Alumni Quinn Frazier has taken the popular item Footie pajamas but put a new twist on them.
Frazier is the creator and owner of Cozy Toes. Toes, a family owned business that he shares with his brother. They wanted to make a new and better lounging experience so what is better than sweatpants with socks attached?
"I knew I had to jump in this idea when I saw there was a high demand, and hardly anyone supplying something as Niche as this. I thought I was about to revolutionize the standard of comfort," Frazier said.
Frazier graduated in 2018 and already knew he wanted to have some sort of job where he could sell things. One day he knew he wanted to be his own boss so he worked to turn that into a reality.
"I have always sold things whether it was selling things on Amazon, flipping things on eBay, or selling homemade deer jerky at school," Frazier said.
In the last couple of years, they have increased their revenue on Amazon by 1152%. This month they have made more sales than ever before. They are one of two businesses that have the privilege of selling half onesies legally. They are trying to live up to this.
"
"The goal is to build the company up so big to where I never have to work in the corporate system or for 'the man', so I can actually enjoy my life," Frazier said. "
— Quinn Frazier
Along the way there have been some difficulties with things like finding the right supplier, a good price, and more. It took over three months just to find the right people for the product they envisioned.
"The hardest part is predicting how much more supply you will need in the future. Supply chain has been awful globally, and hasn't made it easy for us. Keeping consistent stock has been the hardest thing for sure because of all the exterior variables that delay shipments to come in on time," Frazier said.
Right now, Cozy Toes is the cheapest half onesie on the market. To keep up with that Frazier has quite a few responsibilities. Frazier is currently getting ready for the Christmas trade show.
"Daily routine consists of: fulfilling Etsy orders and shopify orders, managing inventory on Amazon, communicating with: suppliers, customs agents, photographers, content creators for social media, marketing agents, and customers. I also email people at least 3 times a day minimum for something business related," Frazier said.
This product took at least two years to get started. They searched for a design patent which prolonged the process. Frazier found a lawyer and ended up paying $2,600 for a 15-year patent.
"The U.S. patent office is the slowest, most prolonged organization in America. It seems like they move as fast as slugs in terms of productivity so this was really just a waiting game," Frazier said.
If having your own product is cool enough, Frazier is in the works of another project. Along with a couple of his college friends they are working on fixing up buses.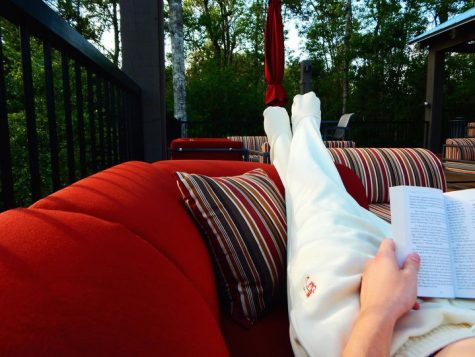 "We are buying auctioned school buses from the state, gutting them, and turning them into livable schoolie. Bus life culture is growing more and more with spark from the younger generations," Frazier said.
Although Frazier has a finance degree and could easily work for a bank, he would rather keep working on Cozy Toes. Frazier does not want to work in a boring office when he knows he could be doing what he loves.
"Life isn't about what occupation you'll take as a career. The universe doesn't ask you to work 3/4ths of your life. Our modern system has normalized working in the corporate system till your 70s. Find something you truly love doing because I can guarantee happiness is better than the money," Frazier said. "Sure I could be safe and easily make 6 figures in some boring office space. Or I could take on risk, do what I love, and maybe be super successful and make well over six figures."