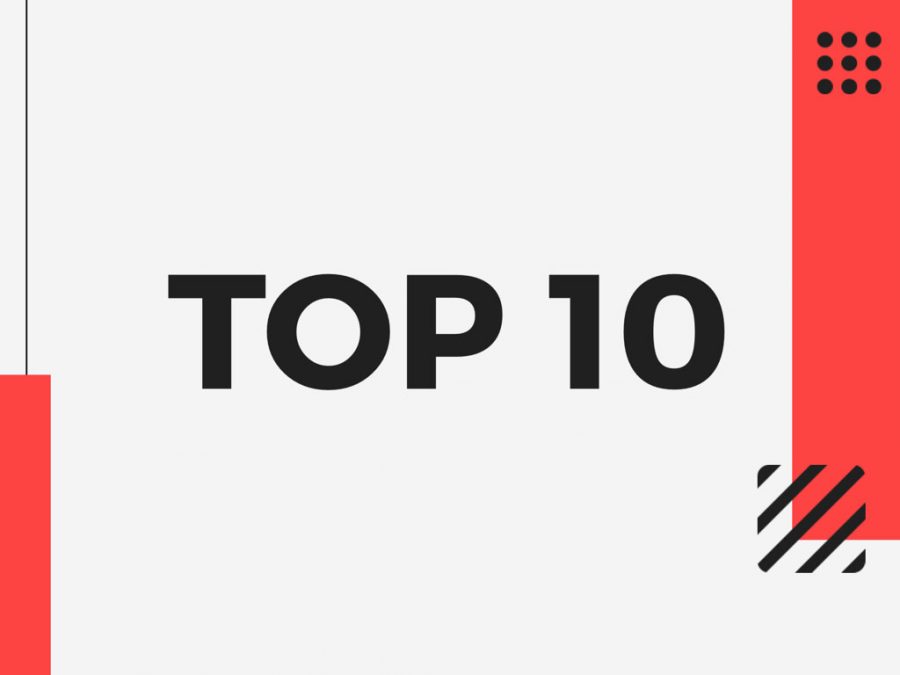 Graphic by Saylor Cuzzort
Top 10 Women In History In Honor Of Women's History Month
1. Althea Gibson
The first black woman to compete at Wimbledon in 195. She won singles titles at the U.S Open and at Wimbledon in 1957 and 1958.
2. Amelia Brown Robinson
The first black woman to run for Congress in Alabama. She raised awareness for voter discrimination and helped organize the Selma march 1965. Robinson died on August 26, 2015, at the age of 104.
3. Alexa Canday
The first black woman neurosurgeon in the united states in 1981. She was inducted into the Women's Hall Of Fame in 1989 and was named teacher of the year by the Children's Hospital of Michigan. Canday had a 20-year career.
4. Daisy Bates 
Bates helped start one of the first black newspapers. She served as president of her local NAACP chapter and organized the Little Rock Nine. This group played a huge role in ending school segregation in Arkansas. 
5. Marsha P Johnson
LGBTQ activist and trans woman who helped lead the Stonewall riots. She also worked with people of HIV and AIDS. With the help of a Netflix documentary, her death highlighted the violence against transgender women of color.
6. Madam CJ Walker
First black millionaire in the US. Built a hair factory and opened hair schools, nail and hair salons. Walker also sold products by going door to door making herself a self-made millionaire. 
7. Billie Holiday 
Jazz singer and Civil Rights activist. She is known for her debuting song "Strange Fruit" about the lynchings of blacks in the south. This poem turned song was banned from several radio stations but never lost its message.
8. Phillis Wheatly
The first African American woman to publish a book of poems. She lived in pre-revolutionary war Boston and was recognized all over the US, and in parts of Europe. Her owners, The Wheatly's provided and education to her.
9. Shirley Chisholm
The first woman and African American to seek nomination for president and the first woman in congress. She also founded the National Women's Political Caucus. In Congress Chisholm was an advocate for women, minorities, and fought for gender and racial equality.
10. Charlotte Ray
First African American woman lawyer in the US and the first woman admitted to the bar. She received her law degree from Howard in 1871