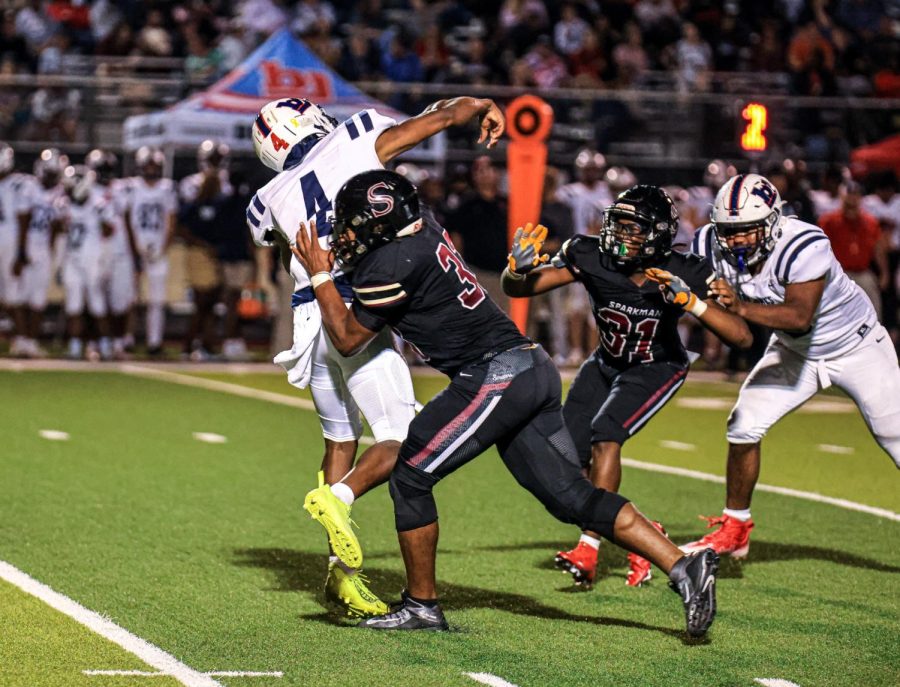 Photo Credit: Scott Lowe
A Season For The Senators
The team had a solid start to the season, defeating Hazel Green 77-9 in their first non-region game. The team was successful in breaking the school record for the most points scored in a single game during the game.
"It was definitely a goal that we wanted to reach, I believe that we were the group that could do it and we did it," senior Briace Mcbeth said. "It felt good to be a part of such a determined team and prove to other teams that we have what it takes to win."
The Senators scored 35 unanswered points during the second quarter and the offense finished with 441 yards total, with junior quarterback Josh Ward scoring five touchdowns and finishing with 221 passing yards.
Moving on to the next round, the team faced Huffman High School and won their second game of the season, 42-0 overall. The Vikings were held to 118 yards total, while the offense finished with 506 yards total. Senior Mathew Rozier, junior Bryan Nance, and junior JayQeul Coleman all scored touchdowns.
The Senators lost a total of 4 region games, Austin High School 21-24, James Clemens 17-41, Bob Jones 40-48 and Florence High School 0-21. The Senators won three region games, Albertville High School 53-0, Grissom High School 57-0 and Huntsville High School 55-14.
The team lost 1 non-region game against Muscle Shoals but won two non-region games, Hazel Green High School 77-9 and Huffman High School 42-0.
The Senators ended the season 5-5 overall and 3-4 overall in the region.
"My experience was good as a Sparkman football player though we lost some games. I still had fun playing with my teammates," senior Marvin Lee.