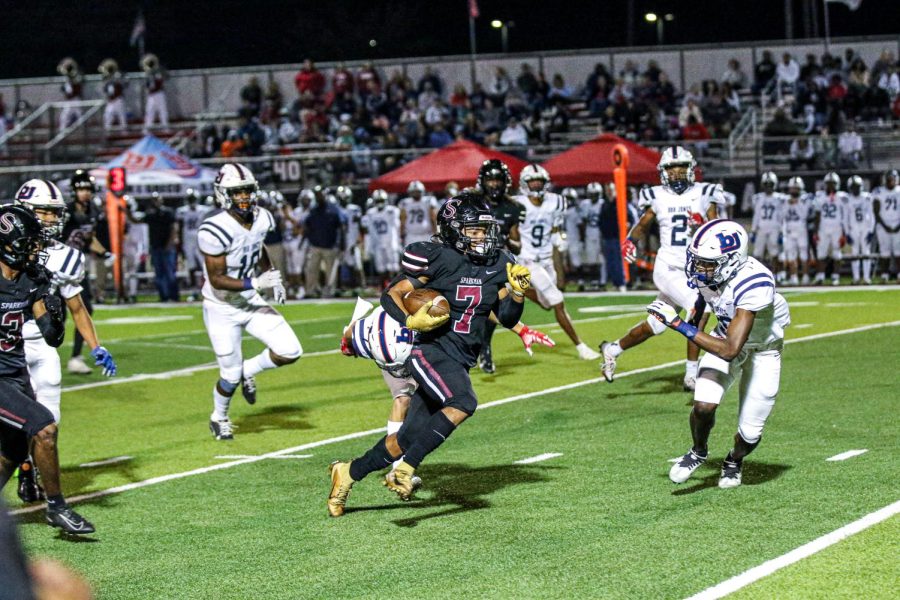 Senators Suffered Two Area Loss Over Fall Break
James Clemens kicked off the game for the Senators. The final score was 17-41, with the Jets taking the victory.
Senior Karmelo Montgomery and junior Jayden Thomas scored touchdowns. With the ball at the Jets' 5-yard line on fourth down, junior Christen Burrus scored a field goal.
The Bob Jones (Patriots) defeated the Senators in their matchup Friday night, 40-48.
Senior Matt Rozier managed to score a passing touchdown worth six points, bringing the score, 14-6 with the Patriots having the advantage for most of the first and half of the second quarter. The Senators then scored on a 6-yard rushing touchdown putting the score 14-13, with junior Christen Burrus making an extra point field goal tying the teams, 14-14. 
During the fourth quarter, the intensity between the teams increased, Josh Ward scored a 5-yard touchdown on Bob Jones' five-yard line, bringing the score to 40-41. The Patriots blocked a potential winning field goal and ran it back for a touchdown to clinch the victory, 48-40. 
The Senators will face Huntsville High School Thursday at Milton Frank Stadium.