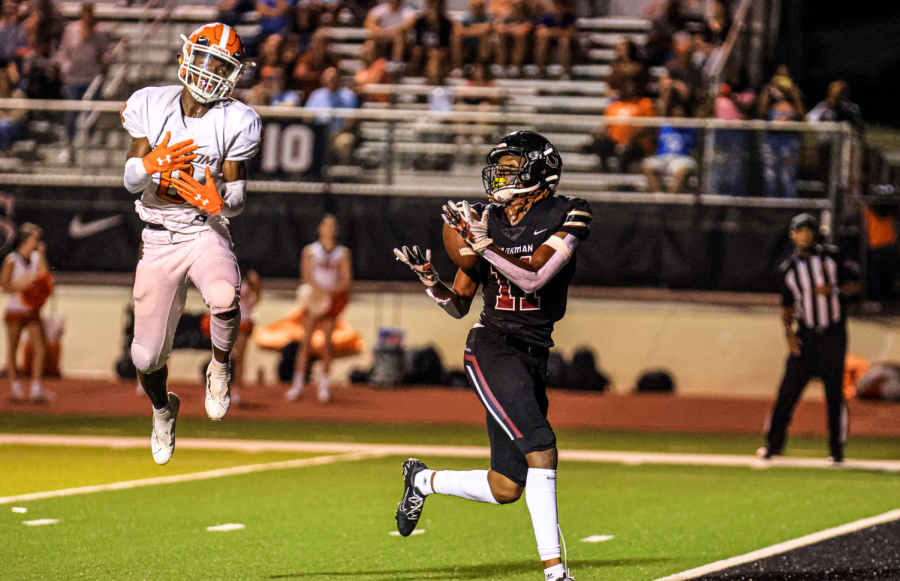 Photo Credit: Scott Lowe
Senators Offense Snags the Win
The Senators defeated Grissom 57-0 on Friday night.
The offense ended with 439 yards total, 304 passing yards and 135 rushing yards, while the defense held Grissom to 169 total yards.
Senior Ka'Marion Starks returned an interception for a touchdown and senior Matthew Rozier and junior Jaiden Thomas had one touchdown a piece and senior Briace Mcbeth had two touchdowns with the team getting a safety worth two points.
The Senators have a bye week and will return to the field Friday, Sep. 30 against James Clemens.