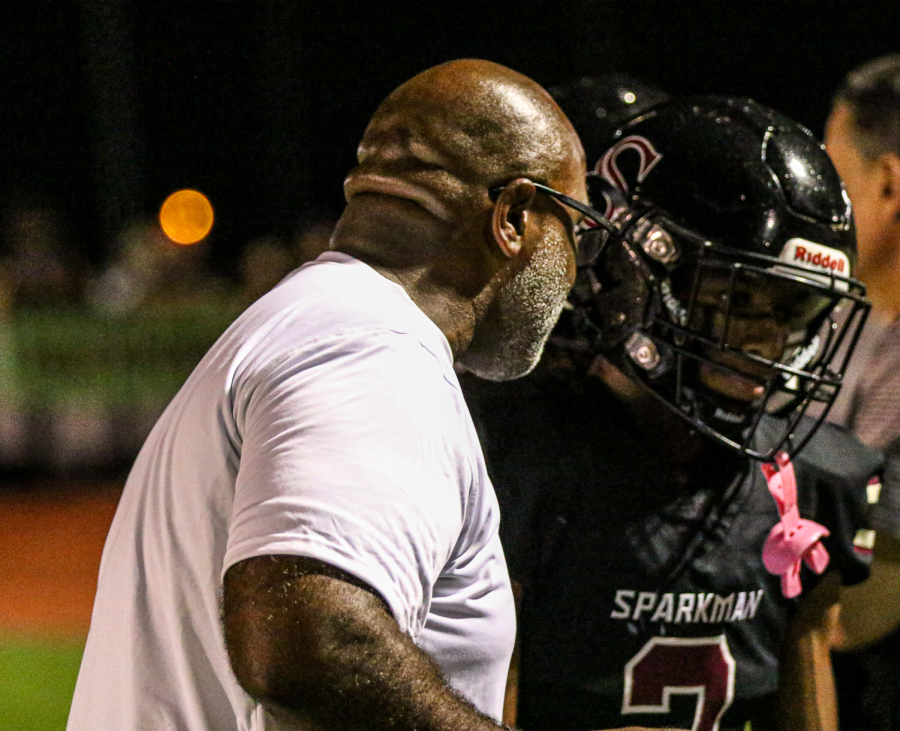 Photo Credit: Scott Lowe
Team Loses Close In Overtime
The Senators had their first area game against Austin High School Friday night, 21-24.
The score was neck and neck throughout the game, with the teams tying in the first, second, and third quarters. In the fourth quarter, the score was 21-21. During the first overtime, the Black Bears intercepted the ball after the Senators attempted to throw the ball to senior Matt Rozier in the end zone, forcing the game into a second overtime, which the Black Bears won.
Junior Christen Burrus made three field goals, Rozier scored two touchdowns and junior running back Jayden Thomas scored a touchdown.
The Senators will face  Albertville Friday at home for the second area game of the season. The Senators are 2-1 overall and 0-1 in the region.