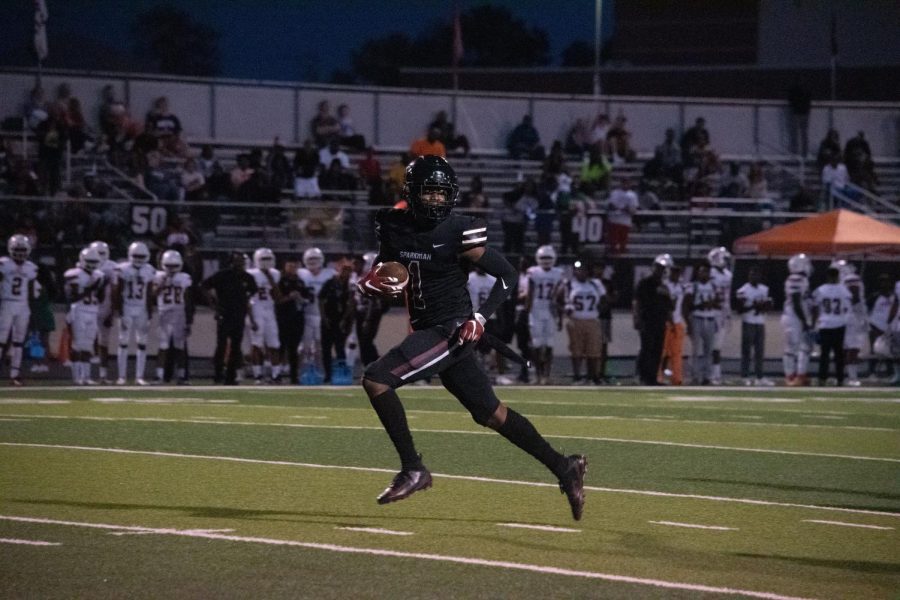 Photo Credit: Addison Brooks
Senators Get Second Win Of The Season
Huffman punted. Defensive back senior Jaylin Chambers caught the ball, ran upfield and scored a touchdown, putting the Senators 14-0 in the first quarter. The rest of the game pretty much mirrored this ending in a 42-0 victory over Huffman.
Defense held the Vikings to 118 yards, 54 passing yards and 64 rushing yards. The Senator offense  finished with 506 yards, 262 passing yards and 244 rushing yards, with touchdowns scored by senior wide receiver Matt Rozier, junior quarterback Josh Ward, junior wide receiver Bryan Nance and junior running back JayQeul Coleman.
The Senators will play at Austin High School Friday night for the first area game of the season.