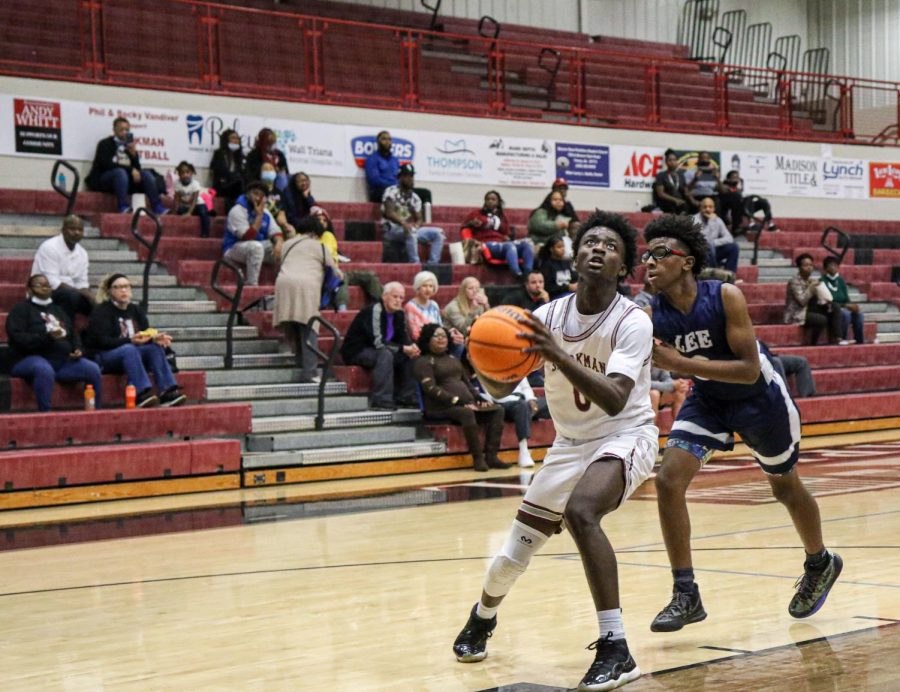 Photo Credit: Scott Lowe
JV Basketball Team Looks Back On Their Triumphs And Failures During The Season
With the JV basketball team playing their last game on the 3rd of Feb against Buckhorn High School, the team has had a chance to look back on their 15-3 season. 
 With a few juniors on the team already, the goal as a team was set pretty high, but the collective believed they could reach and even exceed the goal they set for themselves.  " We had a very great season in my eyes and I believe we came out almost every game ready to compete," junior Warren Jackson said. 
According to the JV head coach David Hughes most of the players were more experienced than in years past.
"That makes it easier because they have a better understanding of what to do in practice and games," Hughe said. 
The sport of basketball is about teamwork and to win a game the team that has the most points and knows how to preserve will win. 
" I learned how to push and persevere through tough times," Jackson said. 
 The JV team had many games like this throughout the course of the basketball season facing several good teams, like James Clemons and Huntsville. 
" The season was very difficult at times. Jayden Gardner was injured for most of the season. We had sickness and other problems that we had to overcome," Hughes said. 
Through these difficult games the JV squad bounded and found their stride. " The best game we played was the HG Tournament finals beating Huntsville by 14 for the Championship. Winning that tournament was very special since there is not an end of the season JV tournament that decided who was the best JV team in the North Alabama region," Hughes said. 
With the final game of the season being against Buckhorn the JV team went out on an extremely high-note. 
 "I feel the most important game was the last game of the year against Buckhorn. I knew going in I was going to play everyone. It was the only game of the year where everyone was available to play and got in. The players were all supporting each other, it was amazing to be around guys who are great people and support one another," Hughes said.