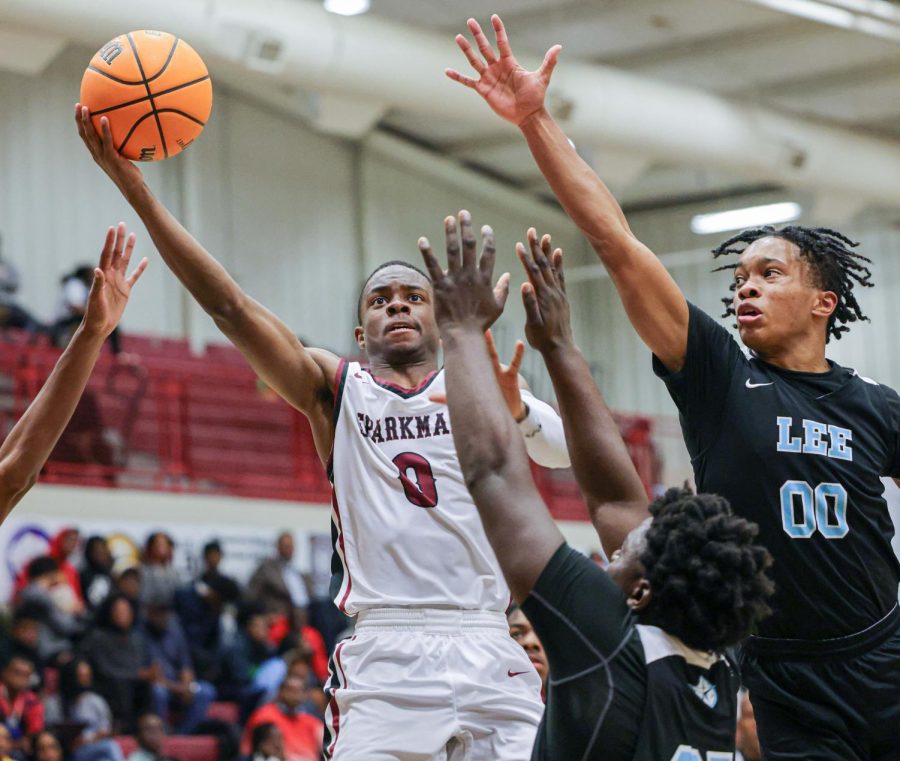 Photo Credit: Scott Lowe
Senior Gets 1000th Point in Team Championship
December 16, 2021
While families were home enjoying Thanksgiving, the boys basketball team were making history in the N2 Hoops Classic.
The boys played four games against tough opponents to win the championship. Senior Calen Lightford led the team scoring 21 points and 5 assists, against Austin High School while senior Josh Price was also able to get 20 points and 5 assists. The outcome of the first game was 79-57.
After knocking off James Clemens, 68-58 the team faced Lee High School. They had lost to Lee the previous week. While defeating Lee, 62-48, Lightford scored his 1000th point for the Senator program. He was honored at the next game for this achievement.
"Recently scoring 1000 points, being able to play in the all-star game my junior year, and being a varsity player all 4 years is a great accomplishment for me," Lightford said.
Lightford has been playing basketball since he was in third grade. Throughout his entire career, scoring 1000 points has been one of his most valuable accomplishments.
"Playing basketball is a sport I really enjoy playing," Lightford said. "Basketball brings me a lot of peace and I also have a lot of fun with it."
Although he did not expect to reach 1000 points, he still felt many emotions and was honored to receive this acknowledgement.
"
"I honestly did not think I would hit 1000 points because I was never the best player, the strongest or even the most physical," Lightford said."
— Calen Lightford
The team finished up the tournament with an overtime win over Jemison, 65-56.
"We were happy to win the tournament for the first time. We played some tough opponents and worked hard to come out on top," coach Jamie Coggins.