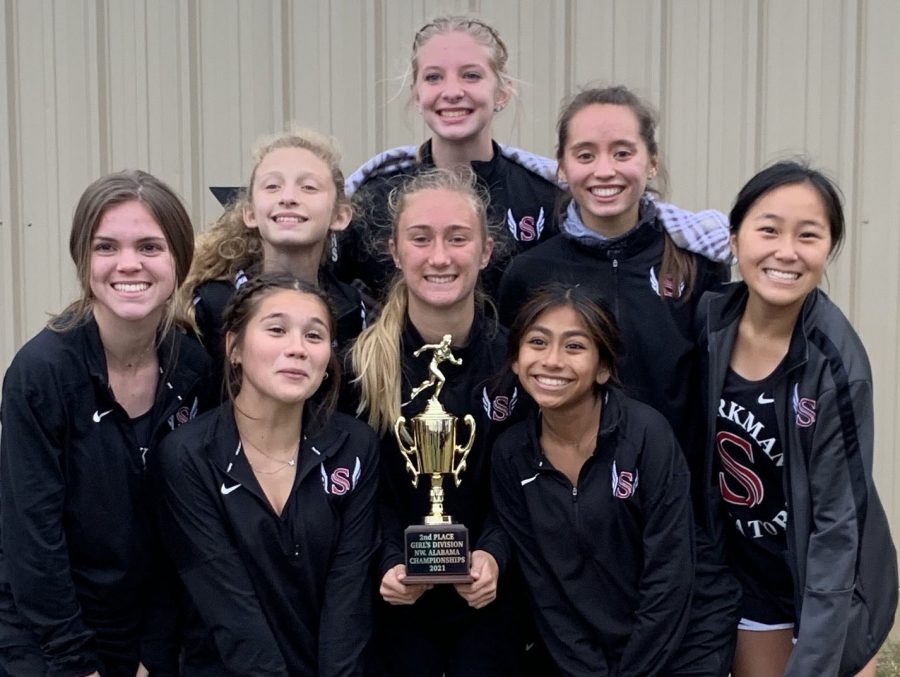 Photo Credit: Photo by Geary Howell
Girls Cross Country Makes History
Last week at the John Hunt Sectionals 5 mile run, the field was wet and muddy but the spirit of the cross country team was still shining through the clouds as everyone took off from the start line.
The girls placed third out of eight teams, qualifying 10 athletes for state, the first time in Sparkman High history. The boys side of the cross country team placed seventh, still allowing one athlete to qualify and compete in the Oakville state meet Saturday the sixth.
"There is no pressure, but it's still a very important race. This is my fourth year going to state, so you think I would be used to it, but there is still a lot of excitement and some nerves," junior Samantha Menikheim said.
This year, the state meet was held at the Oakville Indian Mounds instead of the usual placement at Palmer Park. The team finished 14th in the 7A State Championship.
"It was very exciting. I am excited to get to run one last race this season, and I am excited I get to run with my team," Menikheim said.