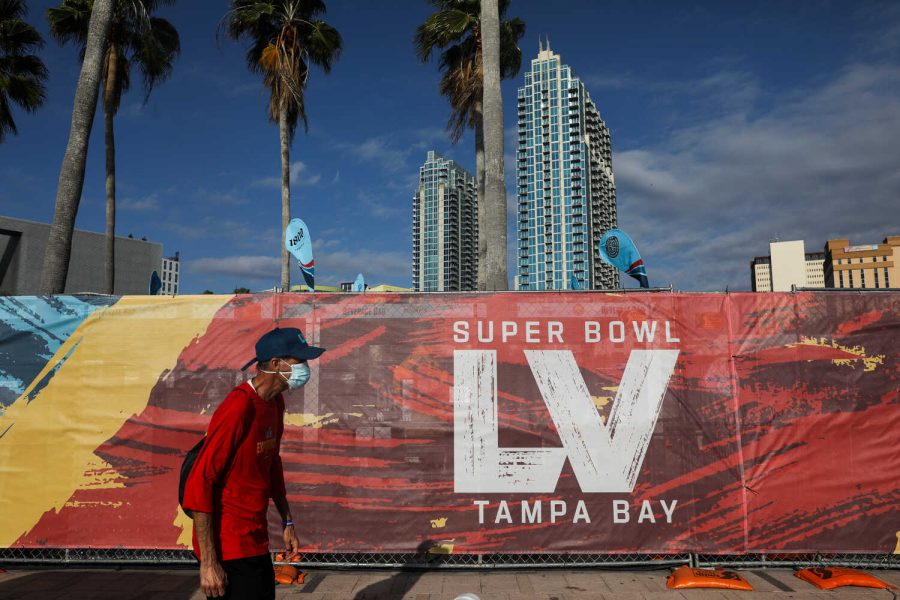 Photo Credit: Creative Commons
SPORTS COLUMN: Super Bowl Trophy Will Go to Chiefs
This Sunday, Feb. 7, the National Football League will hold the 55th annual Super Bowl, one of the biggest sports events of the year. This year features two of the biggest stars in the sport going face to face with six time MVP and six time super bowl winner Tom Brady, 43, making his 10th appearance, this time matching up against one time MVP and super bowl champion Patrick Mahomes, 25,.
With the stage officially set and just days away, the league has a match up set sure to be talked about every year for the next few decades. The two superstars being featured on Sunday has been a dream game ever since Mahomes started to come into his own.
Both teams are in the best form they have seen in recent years, with the explosive receiving core with the Kansas City Chiefs backed by standout receivers Tyreek Hill and Travis Kelce and physical on ball style of play by Tampa Bay Buccaneers run by Mike Evans, Antonio Brown and Rob Gronkowski. Fairly even play by the running backs will prove to make an entertaining matchup although Kansas City may have the clear advantage with their back play from up and coming Clyde Edwards-Helaire compared to former fourth overall pick in the 2017 NFL Draft, Leonard Fournette.
The Chiefs need their defense to hold up for what could be a shaky offense game however, despite being the most explosive offense in the league they have seen inconsistency in being able to pull away and keep the games in their favor with a lot of matchups being close. For the Buccaneers, the tables are turned, a consistent and steady offense could lead the way but they need a shaky and troubled defense to step up in the moments that matter when they are staring down Mahomes in the pocket.
Both legendary quarterbacks are ready to solidify their name in the history books, if Brady wins it could mean he is the undisputed greatest player ever but if Patrick Mahomes can come away with the win then it may mean one day down the line he could pass Tom Brady in the line of succession. Sunday could be one of the best Super Bowls in recent memory and is going to promise the dream matchup fans will be talking about in the football world for next decades to come.
Final score 38-28, Chiefs winning back to back Super Bowls.