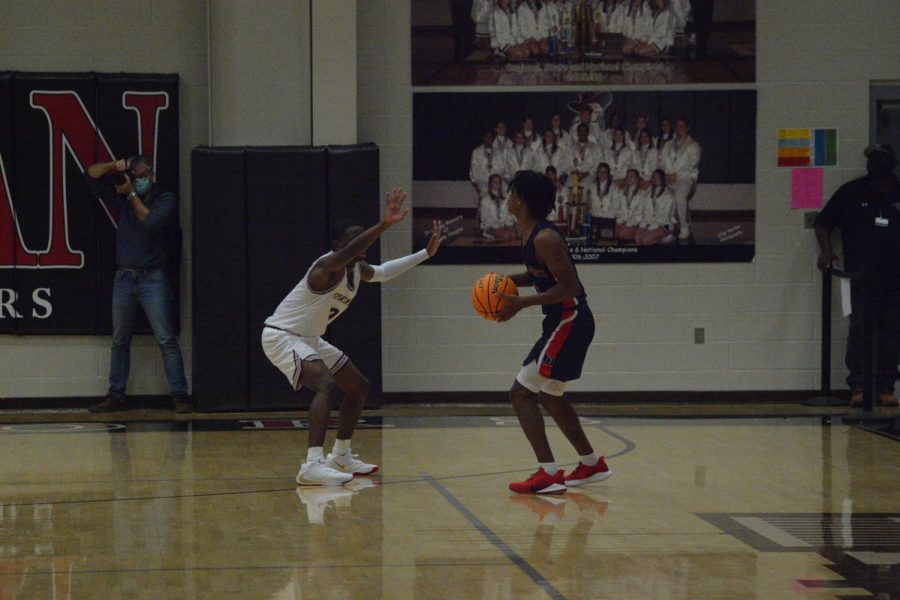 Photo Credit: Zac Thompson
Boys Basketball Continues Season
The boys returned to the court on Thursday, Dec. 3 facing the Florence Falcons. Senior Trevon Ragland led the team with 34 points and seven rebounds, followed by Calen Lightford with 16 points, six assists and four rebounds. The team defeated the Falcons, 69-53.
The following night, the team faced Bob Jones in a re-match. Lightford led the team to a 63-57 victory with 24 points, five rebounds and five assists.
Getting their fifth win of the season, the team faced the grit of a much improved James Clemens team, getting the "W", 64-59. Ragland again led the team with 25 points and 15 rebounds.
"I like how the team is coming together. Ragland put the team on his back and made sure we got the win," head coach Jamie Coggins said.