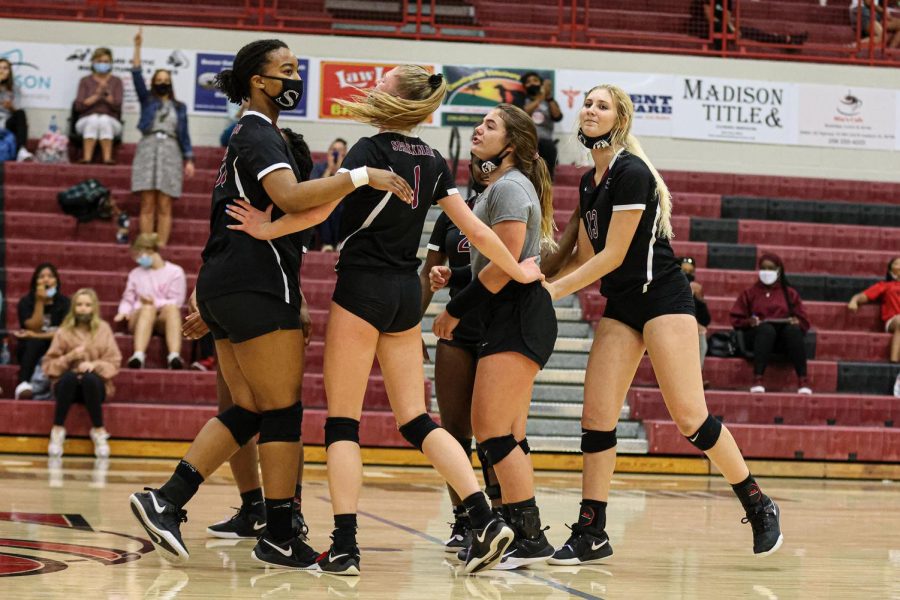 Volleyball Players Comment on Successful Season
The volleyball team had one of the most successful seasons yet and cannot wait to see what the next season holds. However, they made sure to work hard to accomplish this season's victories.
Describe the work that went into this season?
Junior Karrington Foley: "Coming into the season we were behind since we did not have a coach until the start of July. This cut off a lot of summer training and practices. When we got our coaches, Coach Phillips and Coach Galloway, it was known that we had to work extremely hard to make up for lost time. Practices were made up of a lot of conditioning in the first half, and once our season began we started to work on rotations and how to speed up our offense. As for training this year, we did not have much, but you would not even notice because of the athleticism, hard, work and effort."
What do you think contributed the most to having a good season and why Junior Kemora Coachman: "The change of our attitudes, I felt, contributed and [was a] major percentage to having a good season. Many of us would get down on ourselves after mistakes, but Coach Phillips told us that we have to have a mindset that not everything we do will be perfect."
How did the team work together to make sure the season was successful? 
Senior Iyana Grayson: "The team worked together by picking each other up and never having an attitude or bad vibes with or around each other,"
How do you hope the team improves for next season and how do you think the team will accomplish that?
Junior Karrington Foley: "This upcoming season I hope that our drive, communication, and love for one another improves more than it did this year. This will be accomplished by staying true to our values and putting in 100 percent every time we step on the court. The year of 2021-2022 will be another record breaking year for Sparkman Volleyball!"