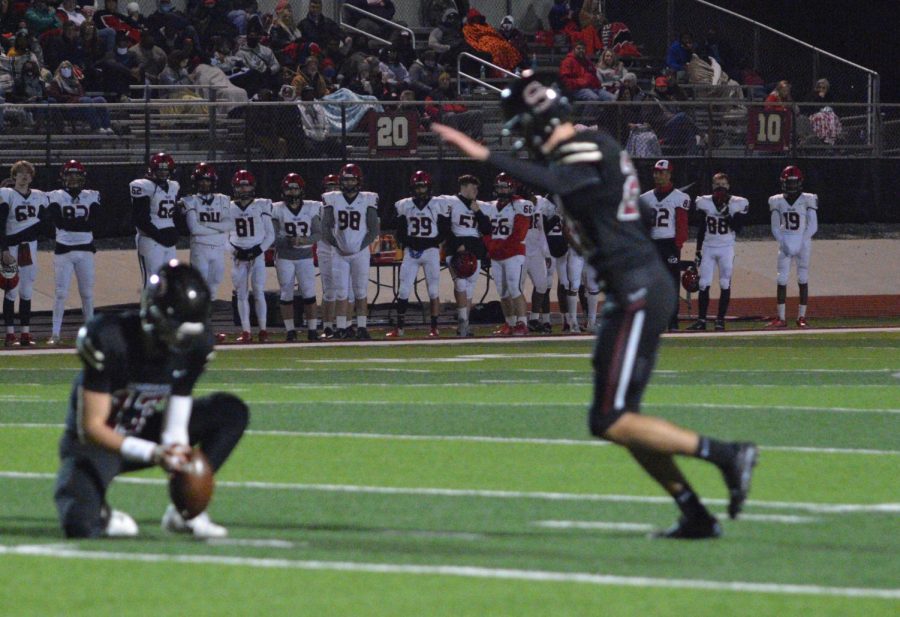 Football Team Faces Hoover Tonight in First Round of Playoffs
For the third time in four years, Sparkman football will travel to Hoover Metropolitan Stadium to face the Hoover High School Buccaneers.
Hoover, 9-1 and ranked second in the state, is once again the favorite to win. Sparkman, coming off of an up-and-down 6-4 season, finished third in their division.
Hoover has dominated Alabama high school football this entire century, winning state championships 11 of the past 20 seasons. They have not missed the playoffs since the 1999 season, a year where they went 7-3. Led by head coach Josh Niblett, the Buccaneers remain a force. Other than losses to rival powerhouse Thompson, Hoover has only one in-state loss over the past five seasons.
Sparkman has steadily improved its football program every year under new head coach Laron White, making three playoff appearances in his four seasons as coach. Before the drought ended in 2017, the Senators had not qualified for the playoffs in 11 years.
All time, the Senators are 0-4 against the Buccaneers. They met three seasons ago in the first round of the playoffs and Hoover won easily, 49-7. Last year, they met again in the playoffs. The Buccaneers pulled away late, winning 21-3. Tonight, Sparkman once again is a massive underdog.
The winner of tonight's game will face the winner of Austin vs. Oak Mountain in the quarterfinals. The loser will go home, eliminated from the AHSAA playoffs.