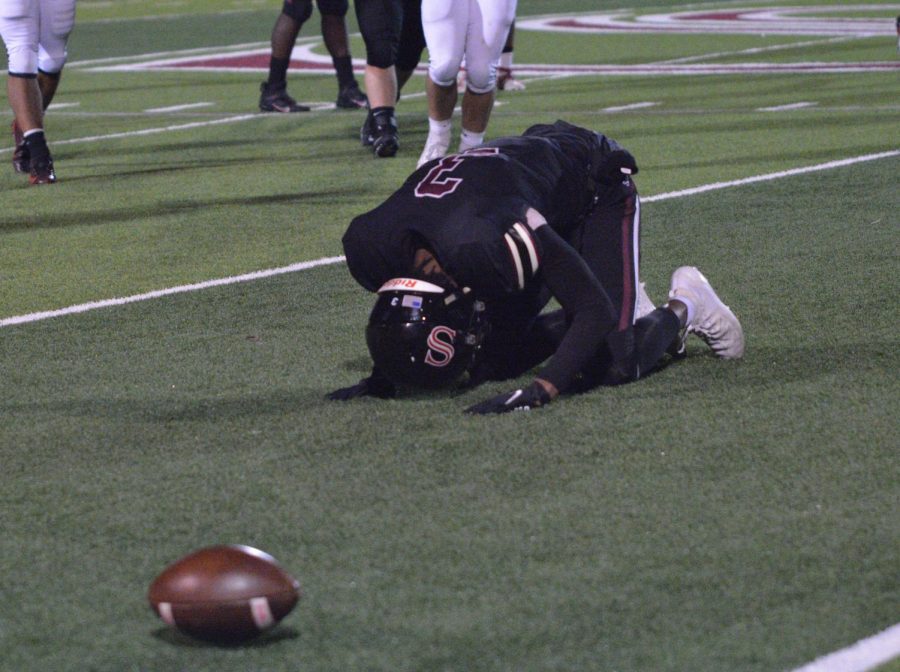 Back-Up Quarterback Secures Win for Senators
Junior quarterback Luke Schomburg lofted a 31-yeard touchdown pass to sophomore Matthew Rozier with a little over three minutes to go in the fourth quarter to secure a 14-10 win over the Muscle Shoals Trojans.
Schomburg took over under center when starting quarterback, senior Nick Sawyer, was switched to a receiver position. The Senators scored first during the first quarter when Sawyer threw a 20-yard touchdown to pass to senior Cameron Foley.
"Everything went wrong for us—dropped balls, mistakes. I'm kind of tickled to death to overcome the adversity," coach Laron White said. "We could have folded but hung in there and played well when we had to."
The team faces Hoover in the first round of the playoffs on Friday, Nov. 6 at Hoover