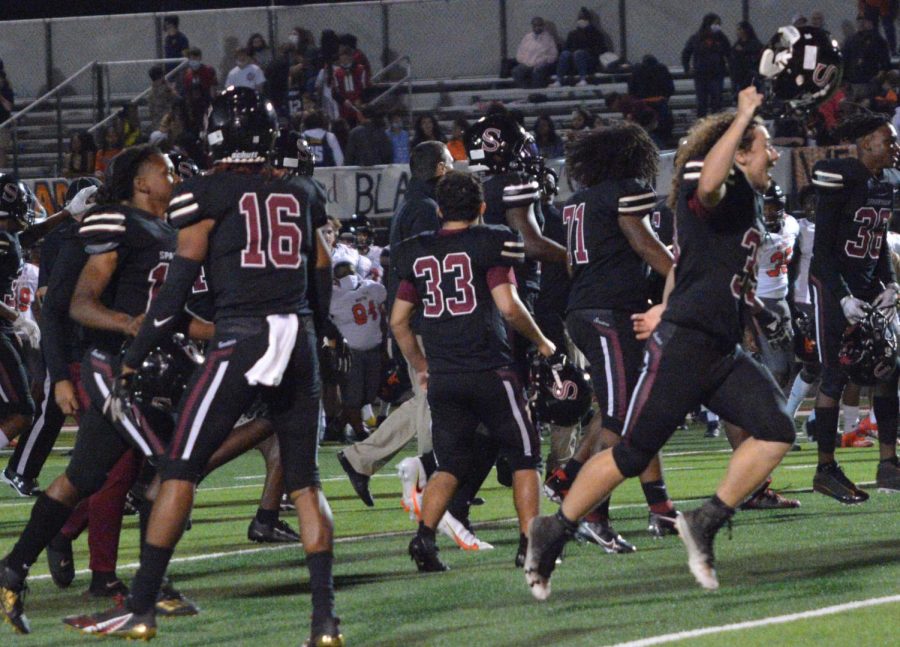 Isabel Pollard
Football Team Pommels Bob Jones, 31-0
The football team took care of business last night, romping rival Bob Jones 31-0.
Senior quarterback Nick Sawyer threw two-second half touchdown passes to led the team to their fourth straight win. Seniors Chance McClendon and Clifton Shaw contributed rushing touchdowns and senior Andrews Thrasher kicked a 39-yeard field goal as the Senators posted its largest margin of victory ever in the rival series.
The Patriots played their first game in 20 days after forfeiting two games due to COVID-19. The Senators led 7-0 at the half.
"It feels amazing to get his win and stay undefeated in the region," Sawyer said. "We adjusted well in the second half to the defense they were running."
Coach Laron White played his brother, Kelvis, for the second time in their careers.
"We know how competitive family can be, and we wanted to make sure coach got his win," Sawyer said.
The team is currently 4-2, 4-0 in Region 4.