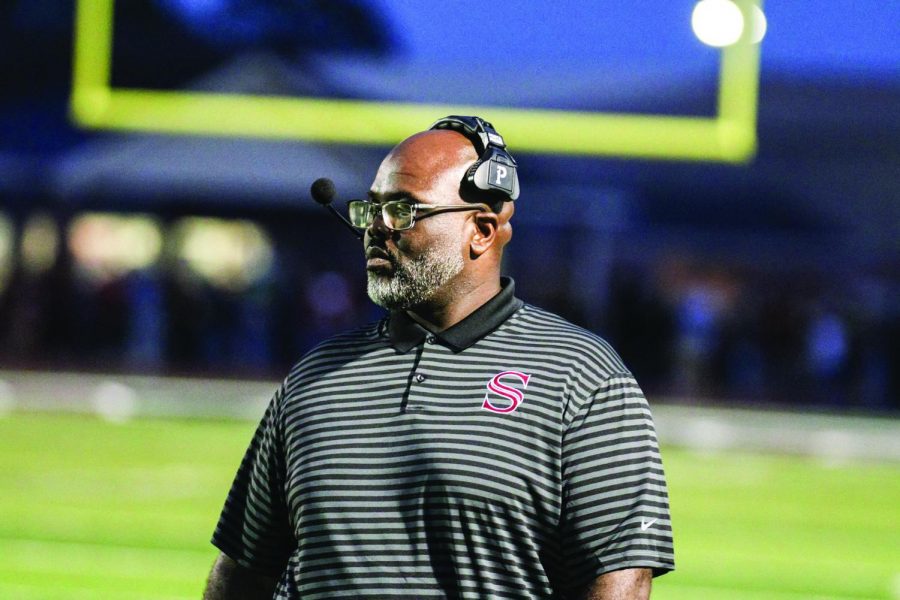 Brothers Face Off In Tonight's Rival Game
Tonight will reignite the historic rivalry between Bob Jones and Sparkman, but that will not be the only battle on the gridiron. The coaches of the two opposing teams, Laron White and Kelvis White are brothers. In their third matchup ever, the stakes have never been higher.
"It's tough," White said. "I'd rather not play my brother. We played once before when I was at Tanner and he was at Jemison, and I didn't really want to play him."
Bob Jones won 12 straight meetings from 2007-2018, but the streak died last year at Madison City Stadium. Four weeks into this season, Sparkman sits at 3-0 in conference play. Bob Jones, however, is a mere 0-2. This game could change the trajectory of the season for both teams.
"We expect to enter every game with the mindset to dominate whoever is in front of our week in and week out no matter who the opponent is," junior KaRon White (son of Laron and nephew of Kelvin) said. "To win we need everyone to focus on their job and execute it when it's time."
,Before kickoff tonight, Laron wants to get the record straight. The players deserve the spotlight.
"It's not about me and him," White said. "It's about the players on the field."
After the game, things will go back to normal in the White family. The brothers likely will not reunite immediately, though.
"I'll probably see him a couple of days later," Laron said. "Once it's over we probably won't even talk about it much."