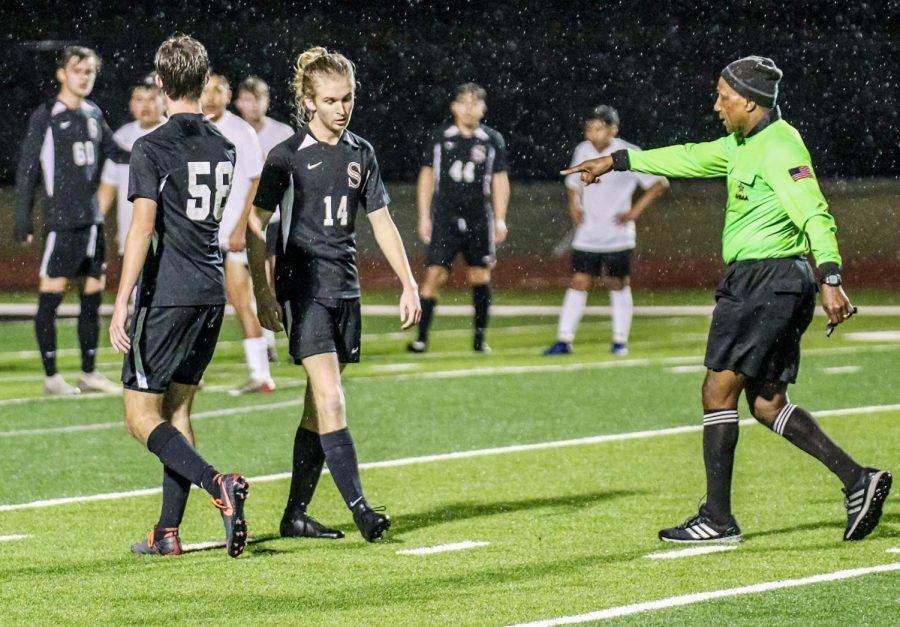 Photo courtesy of Shuttleman Photography
Rain Causes Changes To Season
As spring sports begin, it is time for teams to hit the field and court to prepare for the season. However, in recent weeks, with the weather not complying teams have had to find alternates.
Two of the sports affected were soccer and tennis. 
"With all of the rain, the tennis team has not been able to practice on our courts for about two weeks now," varsity player, Saylor Cuzzort said. "We have had to move practices inside and focus more on conditioning than actual playtime." 
Tennis has had to find alternatives to practices, like going to the Monrovia Community Center where they run the track, do agility conditioning and attempt to hit balls in the confined space.

"It is quite hilarious for 15 plus players to be hitting balls in a single gym but we have made do with what we have," Cuzzort said. 
In past years, this amount of rain would cause the soccer team to have to cancel games but with the new turf field, the only cancellations the team has had have been with practices.
"We are very thankful, and fortunate, to have artificial turf to play on this year," varsity boys soccer representative, Jonathon Vinson said. "One of our practice fields is grass, and we have been unable to utilize it because of the rain. But luckily our games have not been affected so far."
This week, the teams finally had clear skies with the exception of a few snow flurries.
"Tuesday [Feb. 25] was the girls' first match and we good not be happier to be back on the court," Cuzzort said.