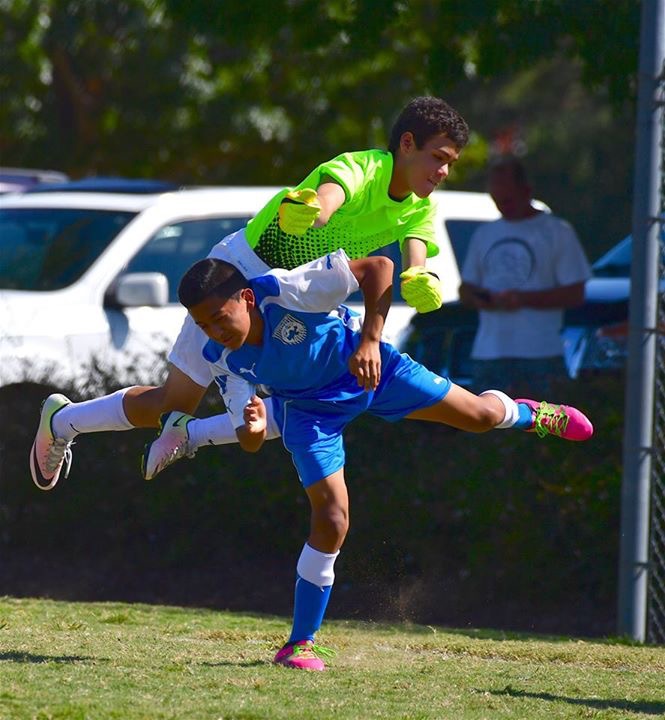 Photo by Michael Bodeker
Senior Soccer Player Sits Down With The Crier
Crimson Crier: What was your mindset playing varsity soccer as a freshman?
Michael Bodeker: "It was really intimidating because everyone was bigger than me and smarter and I needed to get smarter so I could improve my game to play with them."
CC: When did you start playing soccer?
Bodeker: "I started playing soccer when I was five or six"
CC: What was your experience before high school soccer?
Bodeker: "I played a lot of club soccer with HFC and goalkeeping training."
CC: Why did you get pulled up to freshman year?
Bodeker: "The varsity backup broke his wrist so I came up and rode the bench and practiced with varsity."
CC: How has your career on the varsity team been?
Bodeker: "Personally, I've thought I've done pretty well but the team should've made the playoffs the last two years but we just couldn't deliver and part of that is my responsibility too.
CC: What are some highlights of your career?
Bodeker: "Definitely my first game. I was so nervous I was shaking when I got subbed on and also senior night last year playing my last game with all the seniors."
CC: What are the not so good times of soccer you've endured?
Bodeker: "Getting eliminated from the play-offs really hurt last year."
CC: What are you looking forward to most this season?
Bodeker: "Making the play-offs this season."
CC: How is your position on the team important?
Bodeker: "It's the most important position, I have to communicate the most and be technically sound and just make saves.