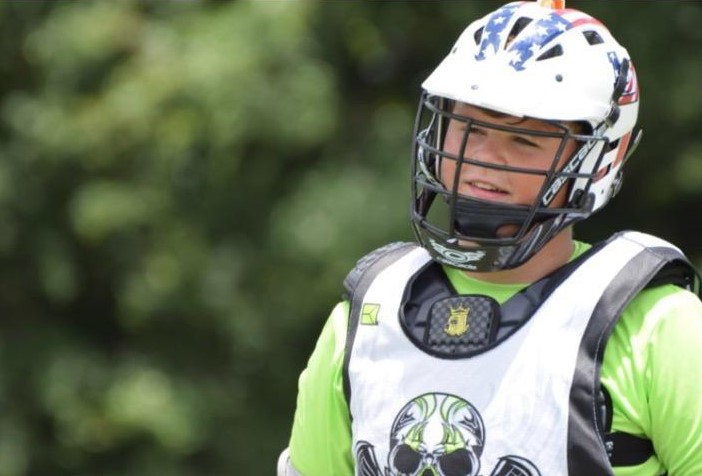 Courtesy of Austin Hall
Senior Fulfills Dream of Playing College Lacrosse
Sitting around a table, eating wings and soaking in the last few months of senior year, it was just another Tuesday night meal for Austin Hall and his buddies. Another Tuesday night meal that was cut short by a phone call.
Austin picked up the phone to hear Kevin Parker's voice on the other end.
Just six years ago, Hall picked up a crosse in his neighbors back yard.
"When my neighbor introduced me to lacrosse I could not get enough of the physicality and competition," Hall said. "He talked me into joining a team."
Lacrosse not being an Alabama High School Athletic Association sanctioned sport, led Hall to join the Bob Jones club team as a Sparkman student.
Hall had a place on the field as a defender his first three years of play, but as he saw his team struggle with finding a suitable goalie he felt the need to step up.
"I remember walking up to my coach one day and telling him that I wanted to play goalie and I would do whatever it took," Hall said. "That decision landed me a starting JV position at the beginning of my sophomore year and after countless days of practicing every second I had the chance I started varsity by the end of the year."
Hall's stature quickly gave him the nickname "beef" as he could stop almost anything that way thrown at him.
"Austin is one of the most dedicated and hardworking players I have had," coach Paul Burke said. "It is no surprise all of that work paid off."
His talent and dedication was evident, yet he did not want to leave his future up to just anyone who came across him.
"In the middle of my junior year, I sat down and started making calls to different colleges giving them my game stats, academic records and just talked about myself in general," Hall said. "I got the attention of several and then the pressure was on when they came to watch."
Tennessee Wesleyan University was one that Hall liked and one that liked him. They offered the intramural ping-pong team he was interested in, the business marketing major Hall hoped to acquire and the lacrosse team he had worked so diligently for.
"I picked up the phone and my heart stopped, it was Kevin Parker, Wesleyan's coach," Hall said. "He offered me a scholarship and I seriously could not breathe."
On Jan. 14, Hall became the first Sparkman student to sign a lacrosse scholarship when he signed his nation letter of intent in the library surrounded by friends and family.
Hall will be a bulldog and expects to play his freshman year as part of the NAIA and play in the Appalachian Athletic conference.
"It is so amazing to me that my late nights and early mornings finally paid off," Hall said.