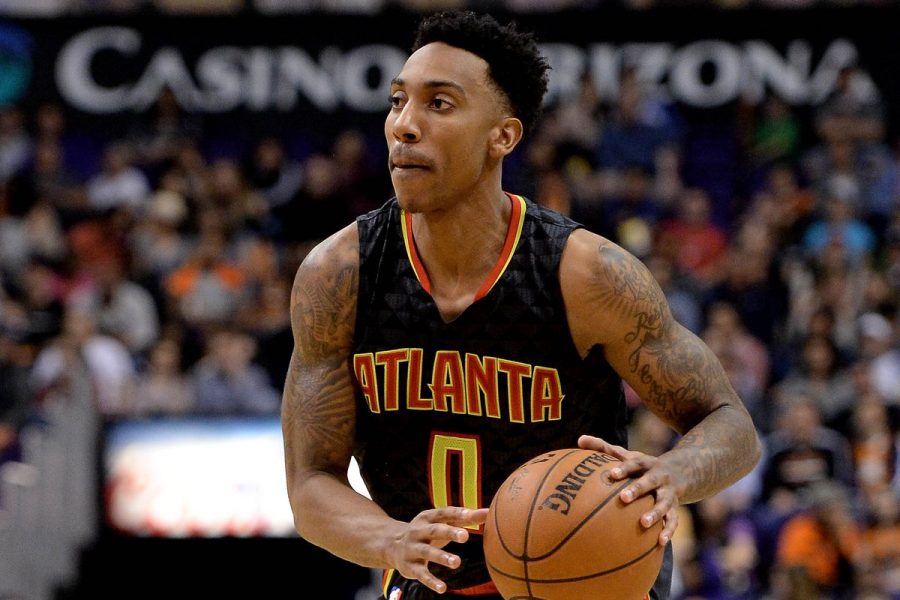 google images
NBA Trade Deadline Approaches
NBA trade season is finally upon us. On Feb. 6, one of the most important days of the league calendar, the NBA trade deadline, will occur. Player movement will be rampant, and teams will take their final playoff form. Many star-studded names could be on the move, as well as dozens of role players. Each team will have different players on their perspective radar, and are bargaining with other teams to find the right price.
Some of the most intriguing teams looking to change up their roster include the LA Lakers and LA Clippers. Other mid-tier playoff teams reported to look at the trade market are Denver, Utah, Oklahoma City, Portland, Orlando, Houston, Boston, Miami, Toronto, and Philadelphia.
Coming into the season, the OKC Thunder had zero expectations after trading away franchise-cornerstones Paul George and Russell Westbrook. Thirty-nine games into the season, they sit No. 7 in the Western Conference at 22-17. They have sharp shooting power forward Danilo Gallinari on an expiring contract, which attracts several potential suitors. Backup point guard Dennis Shroder is still young and could get Oklahoma City first round picks. Boston has had strong  interest in starting center Steven Adams for a couple of years. Some teams will look to upgrade starting point guards, and may be interested in nine-time all-star Chris Paul.
Another seller could be the Detroit Pistons. At 14-26 and Blake Griffin likely out for the season, it's time to pull the plug on things. Every single player on the roster is available, including Andre Drummond and Derrick Rose. Multiple teams have kept in close touch with the Andre Drummond situation, and he is widely expected to be dealt.
This year's buyers are mostly teams wanting to compete for a championship right now. The Lakers want to improve their depth at point guard and add more shooters, the Clippers want another big man, the Nuggets want a rebounding power forward (insert Kevin Love), the Jazz want more depth in all positions, and the Trail Blazers just want to get out of their slump. Boston believes they need one quality center instead of three average ones.
One situation closely being monitored is the Andre Iguodala fiasco. He is under contract, but not playing for the Memphis Grizzlies. Over the entire season, the Grizzlies have been adamant on not buying out Iguodala. The cost presently sits at one first round pick, but probably will drop. Dallas, Denver, and Philadelphia have been linked as potential trade partners.
As Feb. 6 draws closer, more and more rumors will circulate. Here are some potential transactions: Portland gets: PF Danilo Gallinari, OKC gets: SG Kent Bazemore, 2021 1st Round Pick (Top 10 protected)
Lakers get: PG Derrick Rose, Pistons get: C DeMarcus Cousins, PG Quinn Cook, 2024 2nd Round Pick
Hawks get: C Andre Drummond, Pistons get: SF Chandler Parsons, C Alex Len, 2020 Nets 1st Round Pick (Lottery Protected), 2025 Nets 2nd Round Pick (Protected 30-45)
Clippers get: C Aron Baynes, Suns get: SG Rodney McGruder, 2020 2nd Round Pick
Mavericks get: SF Andre Iguodala, Grizzlies get: SG Courtney Lee, SF Dorian Finney-Smith, 2020 Warriors 2nd Round Pick