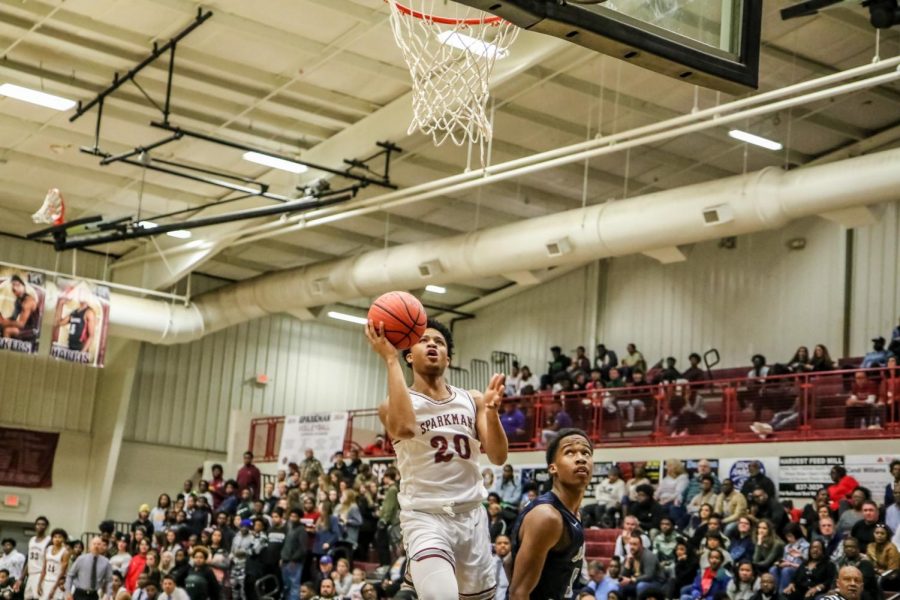 Photo Credit: Scott Lowe
Boys Basketball Gets First Area Win of Season
A long-range 3-pointer, made by sophomore Tyrese Elliott, sealed the boys basketball team's first area win of the season.
After leading the entire game against Gadsden State, the team found a tied score, 49 all with less than one minute on the clock. Elliott's shot gave the team a 52-49 lead with 8 seconds left on the clock.
"The crowd went wild. I could barely hear myself announce that Tyrese made the shot," announcer Trey Sandeffer said.
After the shot, Gadsden had a good look at a 3-pointer to tie the score once again and send the game into overtime, but the Senators put on a defensive stop.
"We knew we had to make a stop," head coach Jamie Coggins said. "They had a good look to tie the game but in the end we came out with the win."
The team goes to 1-1 in area play and will area opponent Grissom tonight at 7:30 p.m. The team defeated Grissom by 27 points in a non-area game in the Huntsville Classic.
"Winning is never easy in this part of the state," Coggins said. "We can't afford to let our guard down on any night. Grissom will be tough to play. We must be on our game."