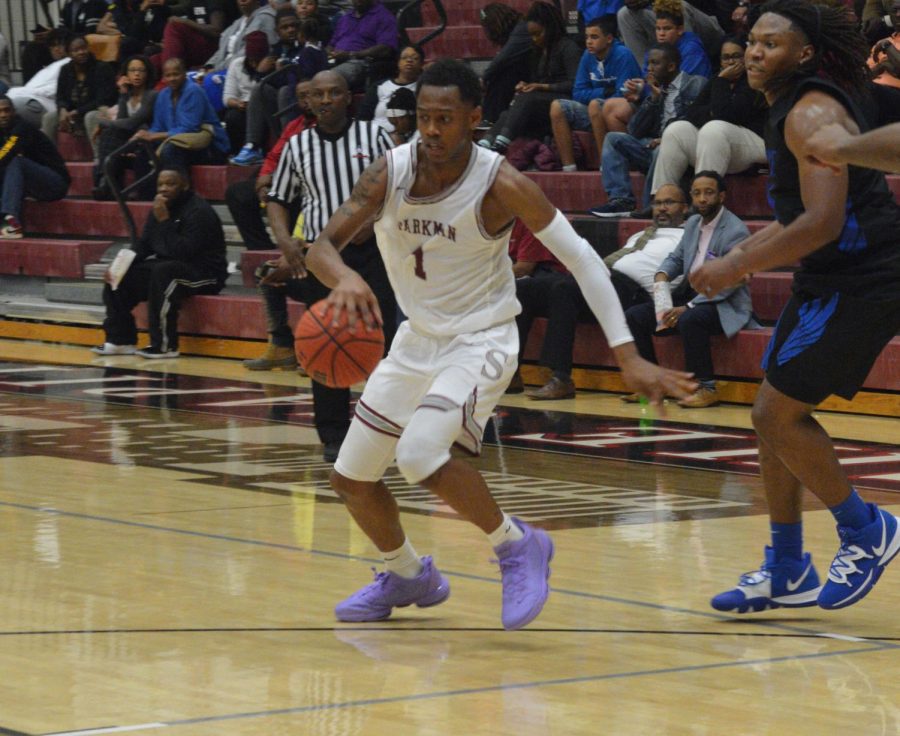 Claire Keller
Boys Basketball Set to Play in Holiday Tournaments Over the Break
The holidays are a time of giving and friendliness and the boys basketball team is giving the gift of game. 
The boys basketball team is taking a trip to Florida to compete, for the first time, in the holiday tournament. Teams like Paxon, from Florida, Meadow Creek, from Georgia and McGill-Toolen, from Alabama, are poised to be the main competition for the boys' basketball team.
"Being in a bracket, you can never predict the outcome of how it may go," head coach Jamie Coggins said. "But, we have been studying game tape on Hudl and applying to our practices to get ready for our competition."
Coggins uses resources, such as Hudl, to collect game tape and scout out the other team. They apply the opponents' strategies and modify their own to better prepare for the varying schemes.
"Right now we are still trying to find our identity. But, they are still enthusiastic about seeing new playing styles," Coggins said. "We will run rebound drills if that is the opponent's faults, and work hard to expose them for a viable strategy."
Since this is the first time that he and the current team have gone down south, senior shooting guard Jacobi Godwin wants to set and hit his own goals. 
"Some of us are leaving this year, graduating is tough and we want to go out with a bang," Godwin said. "I set a challenge before every game, get a set amount of rebounds, score at least seven points or get a set amount of assists. I try my best to break my goals and play my part in the team's lineup."
With teams coming from all over the south, the team will get to experience different play styles and learn to adapt to different challenges quickly. In Alabama, the teams here follow similar play styles and in other states, these styles are tweaked or completely changed. 
Traveling is hard, especially during the holidays, but the boys' basketball team seeks to improve and expand their horizons through the holidays. Challenges like Paxon, McGill-Toolen, Meadow Creek and Miller Grove stand in their way, yet, the team seeks to overcome.
"When you travel you can experience new things and new playstyles that other teams use," Coggins said. "These different brands of basketball might counter our play or be weaker to ours, but I am excited to get my guys to experience this together."