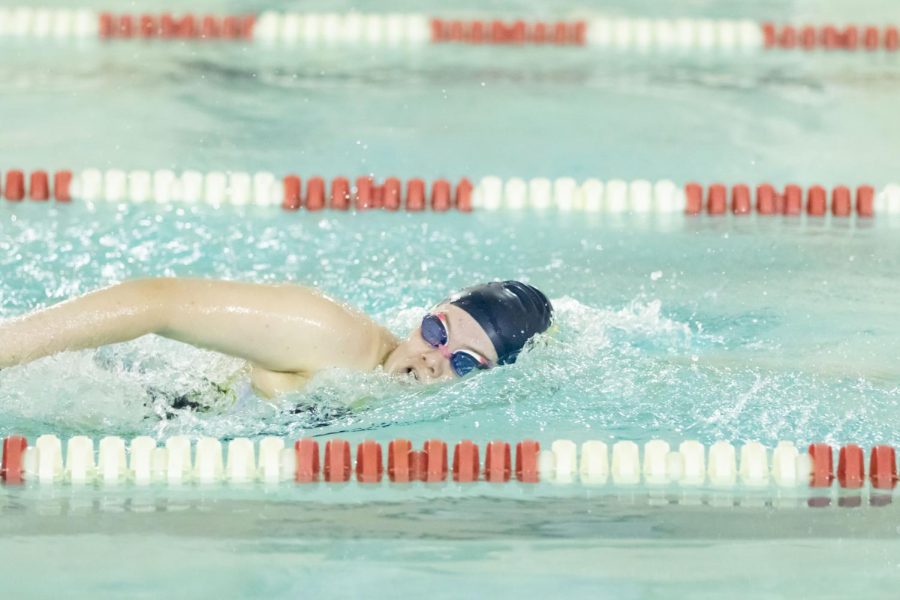 Photo Credit: Photo by Scott Lowe
Swim Team Participates in Sectionals
With winter here, the swim team still made a splash this season. Since swimming season had started, the swim team had been preparing and training for the time of competing in sectionals and possibly state.
"The motivation for some students is to make state so that makes us work and train harder," junior Mason Wallis said. "That's what we worked for from the beginning"
On Nov. 22, eight swimmers qualified to compete at sectionals at the Huntsville Aquatics Center. Seventeen teams competed. The team came in eighth in the 200-freestyle and seventh in the 500-freestyle. Unfortunately, only one of the competitors qualified for state. Sophomore Jayme Simmer competed in state last week in Auburn where she placed 8th in 200-freestyle with a time of 1:58:49.
"She did fantastic and placed both 7th and 8th in the state," swim coach Samantha Engelbert said. "She was one of the most competitive swimmers there. She did well under pressure and had a faster time than she did in practice."
Qualifying for sectionals was a win since the swim team spent the early part of their season without a practice pool. Alabama A&M closed their pool, leaving the team to find a replacement on the Arsenal.
"Alabama A&M took away our pool because parents began to trash talk it," Wallis said. "But it all worked out in the end."