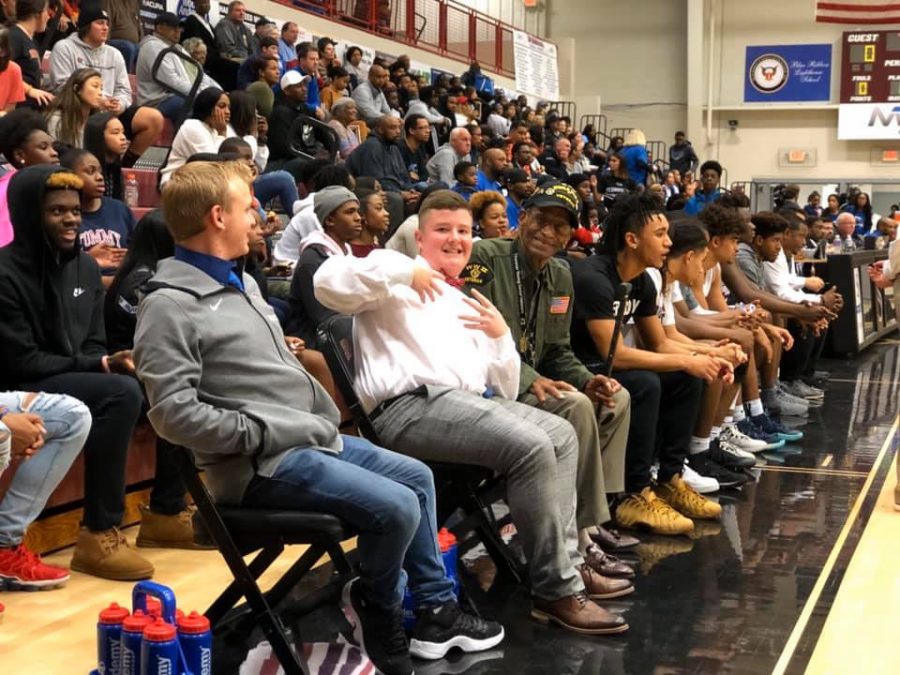 Jennifer Freeland
Sophomore Joins Basketball Manager Staff
Cheering fans, squeaking shoes, a dribbled ball: nothing compares to the environment and excitement of a high school basketball game. However, more goes on during a game than seen by the average spectator. Sophomore Hutch Mohr has joined junior Harry Jenkins as a basketball manager this year.
Mohr had previously known Jenkins, but he first discovered managing when he visited Jacksonville State and saw what a manager usually does. He realized then that he would enjoy doing it as well.
"I thought it would be something that I would love," Mohr said. "I wanted to be part of something bigger than myself."
Managers can often be overlooked, but their jobs are far from negligible. All scores, fouls and game stats have to be recorded in a book every game. It requires a wide knowledge of the sport and complete focus for the length of the game.
"Every game, we have to send in a log to the state with all the statistics," Mohr said. "I'm the one who records it all."
While Mohr does not play basketball himself, he enjoys watching college basketball. Specifically, he is a fan of the UAB Blazers and even plans to attend college there as one of their basketball managers.
"Previous managers have gotten full rides to college for managing," Mohr said. "I believe that if I work to the best of my ability and put my best foot forward, I'll be able to succeed and get a scholarship."
Mohr truly values the work he is able to do with the team, and has been able to make life-long friends he would have never met otherwise.
"I plan to keep doing this until I am a senior, I truly love it," Mohr said.