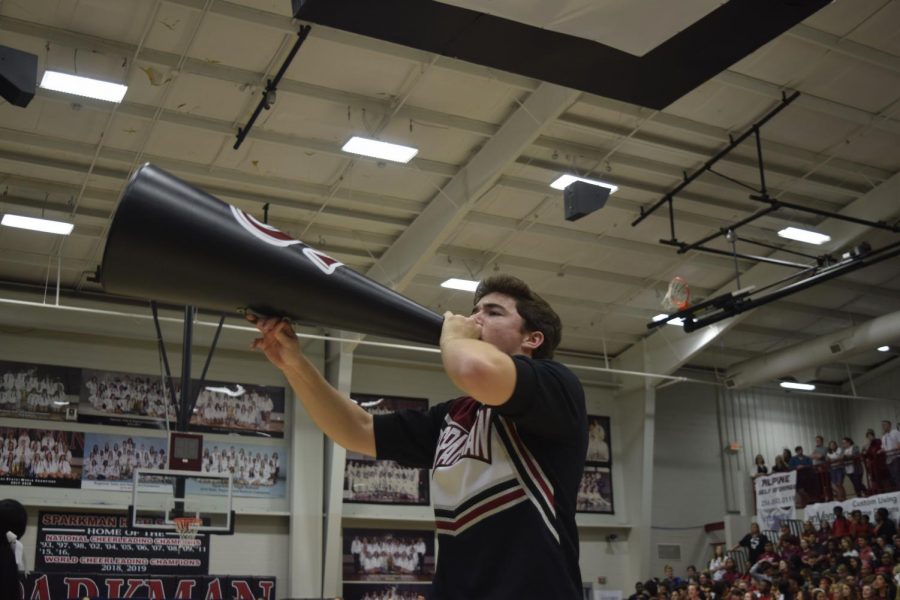 Photo Credit: Erin Coggins
Varsity Cheer Wins Regionals for 30th Year
The varsity cheer team competed at regionals this past weekend, winning first place for the thirtieth year in a row.
The competition, held in Sparkman's gym, hosted teams from all around north Alabama. Our varsity team took first in both their traditional routine and gameday division. Though victory is sweet, it becomes so much sweeter hitting a 30 year streak.
"I was nervous, but also really excited," junior Laura Damewood said. "It felt like everyone in the gym was cheering us on."
The team, in addition to practicing since summer, has a perfected way to prepare before performing. They begin by running, stretching and getting in the right mindset before going through warm-ups in order to prevent injury and ensure the best performance possible.
"We always finish by doing our handshakes, praying and huddling up," Damewood said.
There is a tight bond between teammates, which creates lots of chemistry that is important on the mat. Cheer is incredibly dependent on teamwork and trust, which can only come from time spent together, something the team works at everyday. 
"After we perform, we're all so happy," sophomore Grace Anne Ingram said. "We always hug each other as we walk off the mat."
As a cheerleader, competing can be both the most exhilarating and exhausting few minutes of your life. Only the sound of counting and cheering can be heard as the team works together to safely execute the routine, backed by hours and hours of practice.
"It's like we're all in our own little world," Ingram said. "I wouldn't trade it for anything."