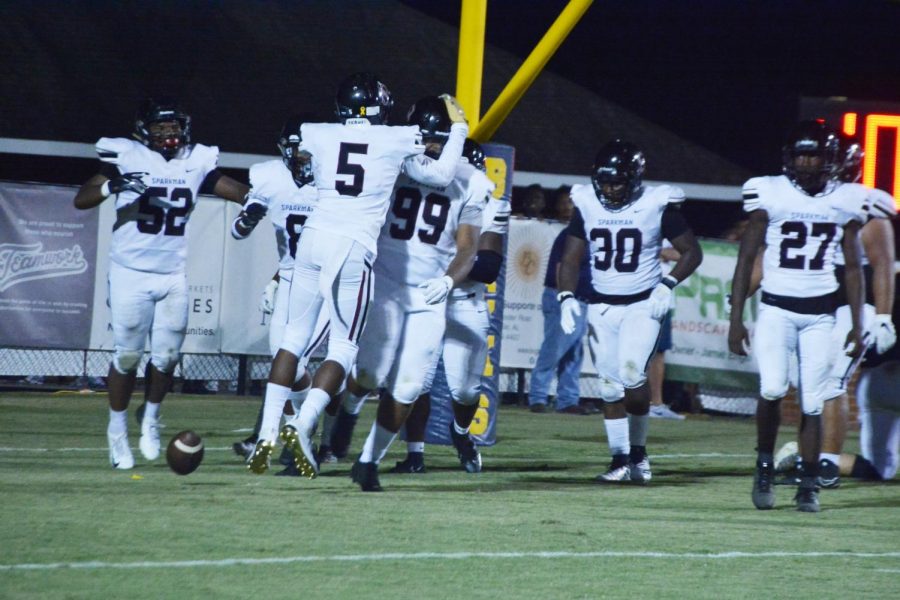 Photo Credit: Kate Irving
Football Team Starts Season Undefeated
At every level of sports, a team has a goal going into their next season. For some teams they look to stay competitive, others look to hold out and develop their young players, however, we often see a team coming into the season with the first goal being to improve from the year prior. Getting better while losing big pieces is one of the hardest tasks for any coaching staff but due to hard work and dedication by their players, that is something being accomplished this year.
Last year during the 2018-2019 campaign, the school finished with a record of 6-4, this year they are currently sitting at 4-0. Losing multiple players due to graduation forced a number of junior varsity and freshman players to step onto the big stage and compete at the highest level. Junior quarterback Nick Sawyer stepped into the starting quarterback role this year after leading the junior varsity team to an undefeated record last year and him, along with the rest of the team are looking to replicate that record with an even higher standard, winning the championship.
A big part in this success also goes to head coach Laron White. White has been coaching for numerous years and has championship experience, winning two previous state championships. Every team dreams of making the playoffs and winning the state title to represent their school at the highest level. 
Not only is a big season a goal for the players and coaches, but it is something anybody involved with the school should be interested in as it begins to look more and more likely. Parents, teachers and students alike have begun to take an increased interest in the team due in no small part to postseason dreams, which have been nothing more than just dreams in years prior.
As important as it is to go game by game and not take any nights off, the staff knows that a loss won't hurt and should not focus on an undefeated season but instead gear themselves for a big playoff push. Ready to represent the school in one of the most glorifying ways in sports, the team has the idea and understanding that this is their year, ready to take what they have worked so long and so hard for.