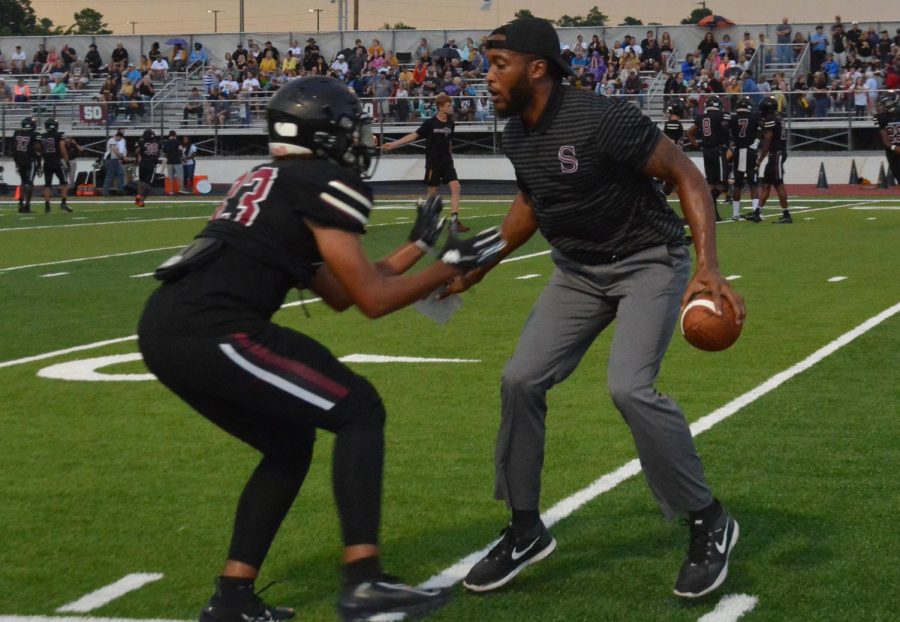 Photo Credit: Kate Irving
Football Gets First Win Of The Season
The season started off with a 48-14 victory against Hazel Green last Friday, with the team now standing at a 1-0 record in the regular season.
"To beat Gadsden our defense has to play well," junior quarterback Nick Sawyer said. "They did and I know that our offense can put up points."
The team had little penalties and threw the ball efficiently, however, they had some trouble running the ball. Going into the next game against Gadsden City at home, Sawyer feels they have some momentum going in their direction.
With so much to work on and do little time to do it, the team works on what they need to know so they come out on top Friday. Junior defensive lineman KaRon White realizes that the team has to work on some smaller mental mistakes.
"We played well on defense but there were some mental mistakes that let their offense get further than they should have gotten, " White said, "Since we are going against Gadsden we are going to have to play at the top of our game."
Even if putting up nearly 50 points and going into the next game 1-0 provides a feeling of dominance, Gadsden City creates an epic challenge for the football program.
"Gadsden is a great opponent, I am sure they will challenge us and push us to our limits," White said, "But I am confident we will come out on top."