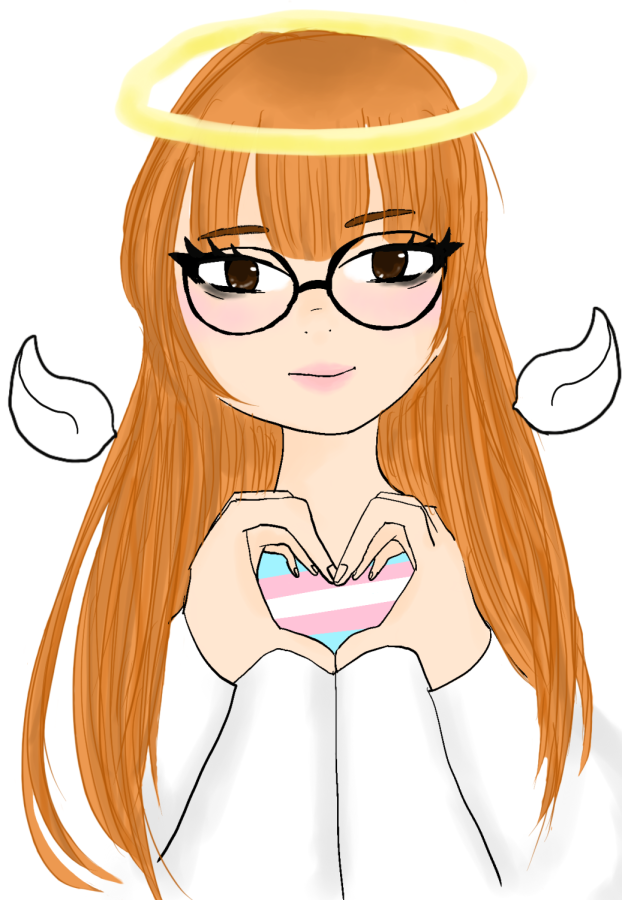 Photo Credit: Art By Jasmine Bezotte
Brianna Ghey: A Tragedy That Showcases Injustice
On the evening of Feb. 11, a terrible tragedy occurred. A 16-year-old transgender girl named Brianna Ghey was fatally stabbed to death in a park in Cheshire, England. 
Despite this taking place in the UK, reactions have come in from all over the world, particularly from officials within the English government and musicians from the UK. Not only have famous figures given statements of support though, as there are countless Instagram and Twitter posts commenting on the event. Most of these are positive, however there are plenty of outliers. 
Numerous comments on posts showing support for Ghey and posts themselves have publicly shown they did not care that a child was killed simply for expressing herself. These can range from fairly harmless, calling Ghey a man, to utterly depraved, calling Brianna the name she was given at birth (a practice that has become known as deadnaming.) 
The lack of empathy an individual has to have to even think of publicly coming out and stating horrendous statements such as these is insane. A child was killed, and people such as this continue to disrespect the event simply because they "disagree ideologically." What they are doing is nearly equivalent to desecrating Ghey's body. 
All over the world, individuals experience similar levels of hate every day simply for being themselves, as was the case with Ghey. According to the Stonewall organization, an organization dedicated to advancing LGBTQ rights, two in five trans people have experienced a hate crime sometime in their life. This is unacceptable.
Anyone who has remotely any empathy should treat these individuals with kindness and respect, and work to reduce the amount of discrimination faced by them. Even if one "disagrees" with who they are as a person, it is simply unacceptable that anyone should be treated as these individuals are. People all over the world must work at the very least to improve how they are treated day-to-day. Advancing the rights of LGBTQ individuals is of the utmost importance, although in order to achieve this goal they must at least be treated like human beings. 
Clearly, these people are not currently being treated the same as anyone else, as the Human Rights Campaign reports that at least 38 transgender people were killed in 2022. As the name implies, the organization is a proponent of human rights. Human rights, because all transgender people are humans too. They each have their experiences, thoughts, feelings and stories, and should be treated as such.