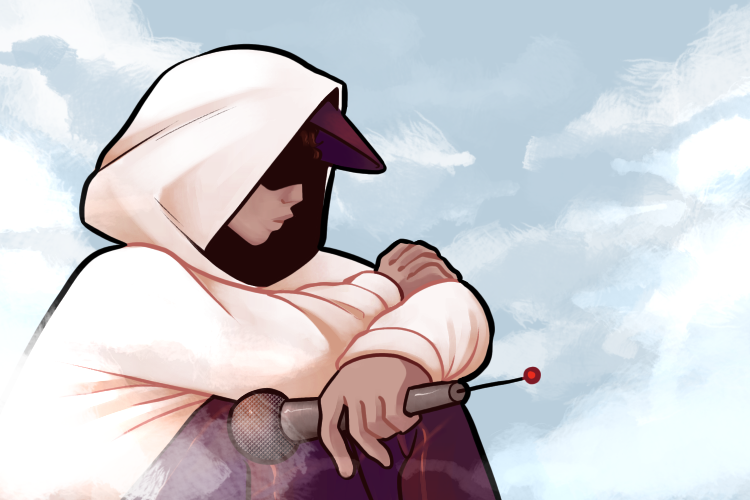 Photo Credit: Olivia Lake
The Influence Of An Unknown Musician
An artist's impact can be felt far and wide through their music. It could simply be the fact that their music is relatable to the general public. Most artists are in the spotlight and everyone sees almost every last one of their moves, however, for some artists like Shiloh Dynasty, stay completely anonymous to the general public without leaving a trace over their time as a musician.
Shiloh Dynasty, Ciara Nicole Simms, first started posting small clips of her singing on Vine when it used to be popular back in 2014. Her account only had a total of six videos about six seconds a piece of them singing different covers of songs and playing her guitar, a majority being her original snippets. However, their traction did not truly hit until a Lo-fi artist, by the name of Swell, made a song using one of Shiloh's clips to make a song that was named "I'm sorry" and has gotten over six million views over the last four years since its release. Eventually a trend of using Shiloh's clips for background vocals, Shiloh even released their own full-length songs on Soundcloud called "Downtown" and "Nicole's Garden". These artists capitalized on Shiloh's voice and anonymity to jumpstart their own careers, but also pushed her into a new genre and light entirely. 
Shiloh Dynasty's true rise to fame came on August 25, 2017, when an artist by the name of XXXTentacion released his album 17. Shiloh was featured throughout the entire album, on songs like Everybody dies in their nightmares, but her most prominent song with X is Joclyn Flores. Jocelyn Flores has garnered over 7 million views according to Genius. Her collaborations with artists and her vocals pioneered a new wave of a sad boy, the lo-fi genre of music. However, with all this fame, Shiloh has stayed relatively completely out of the spotlight. Taking a look at the 17 albums, Shiloh's name shows up as written on both of the songs she is featured on. X's old manager did an interview stating that the two artists have met before during the creation of the album. For someone who prioritizes their privacy, meeting up with a big artist like X is unexpected, but through their collaboration, her voice skyrocketed to millions of ears around the world leaving a lasting impression on an entire generation of music listeners. However, even now her whereabouts are completely unknown, even people that once knew her through school, have no clue where she is, or what she is doing.
Even though her disappearance from social media and life, in general, has been seven years standing, Shiloh still drops snippets and songs on the internet for all people to hear. Shiloh helped create an entire genre of music and was a part of numerous people's childhood, allowing thousands of artists to be successful with their own music, but also inspiring more to jump in and make what they love.