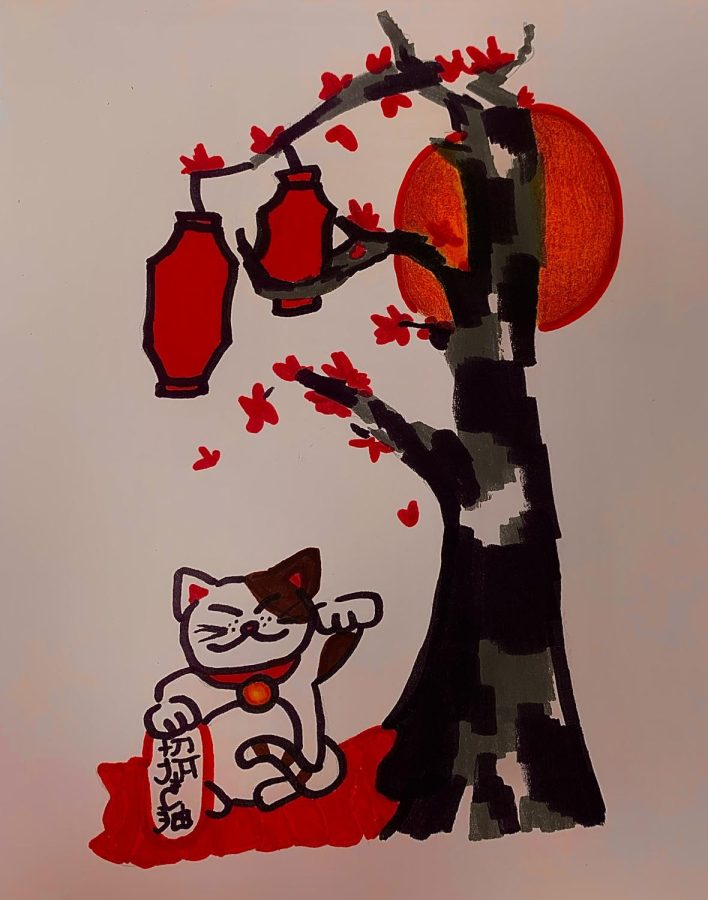 Photo Credit: Autumn Gollop
The History Behind Lunar New Year
Have you ever wondered how other countries celebrate a new year? The entire first week is a national holiday in China. Many people take vacations for the week. The largest celebration is on the night before the start of the Chinese New Year. This night is celebrated with parties and fireworks. The Chinese New Year has been celebrated in China for thousands of years. 
The original story tells of a lion-like monster named Nian that terrorized Chinese villagers. One year, a wise monk advised the villagers to use loud noises along with red paper cutouts hung over their doors to scare Nian away. This worked and the villagers were able to defeat Nian. The day that Nian was defeated became the start of the New Year. 
The giant dragon represents prosperity, good fortune, and good luck. Certain fruits and flowers are considered lucky such as tangerines, peach blossoms, and kumquat trees. One popular greeting on this day is Kung Hei Fat Choy meaning "We hope you get rich".
Firecrackers are often set off on the fifth day of the celebration to gain the attention of the god of prosperity. It is considered by some to be bad luck to use fire, a knife, or a broom on the first day of the New Year.
In 1912, the Chinese government moved to the western Gregorian calendar. Because January 1st was now the start of the year, they changed the name of Chinese New Year to the Spring Festival. In 1949, when Mao Zedong founded the People's Republic of China, he felt the celebration was too religious. As a result, the holiday wasn't celebrated on mainland China for many years. However, with reforms in the late 1980s, the festival was resumed. Today it is once again the most popular holiday in China.