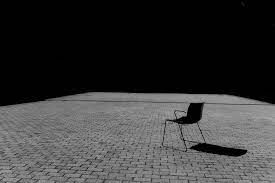 Photo Credit: Free Domain
Science Column: The Last Human
Humanity has always believed in the end times–believing that they are the final humans and continuing to live short term. This thought has led many to live harshly and instead of creating a better, more sustainable world for everyone and their future ancestors, we live grimly speeding the eventual demise of society and earth. The population only grows as humans continue to live on earth, so what will the final human live like and what can we possibly do to better the world around as we live on for those after us.
Our common misconception is that our thought process leads us to hasty thinking and create short term goals that in the long run actually hurt the world we live on, this forces future generations to fix the problems that past generations have caused. This is a tale as long as time, but a simple change in perspective can give people a completely different outlook on the importance we have at this time. Instead of thinking that we are living at the end, change it to, we are at the critical beginning of the next step in society. With this thinking life for the final human can be around just about anywhere in the universe. Of course there is a chance for anything to happen, according to Murphy's Law, but with a new perspective, doing things like refining our government, exploring and developing our planet for the better would be possible and if something were to happen to earth and kill everyone on it, we would have millions of others spread out across the solar system allowing the human race to survive a planet ending destruction. Without even moving outside of the planet we could possibly create a better planet for the future generations that will live on planet earth for several millions of years. A simple change in thinking and perspective will give the final human born a chance to live in a whole other galaxy, living on a planet like earth surrounded by their loved ones.
Thinking of the end of the world will be daunting for any human being, but we have made it this far. Two thousand years is no slouch. Who says we can not do 2000 more years. Each one of us indirectly has a job and that is to leave the world a little better than when we were first born. Change is slow and will not happen instantly, but simply changing perspective can allow thousands of more generations to continue in out stead.