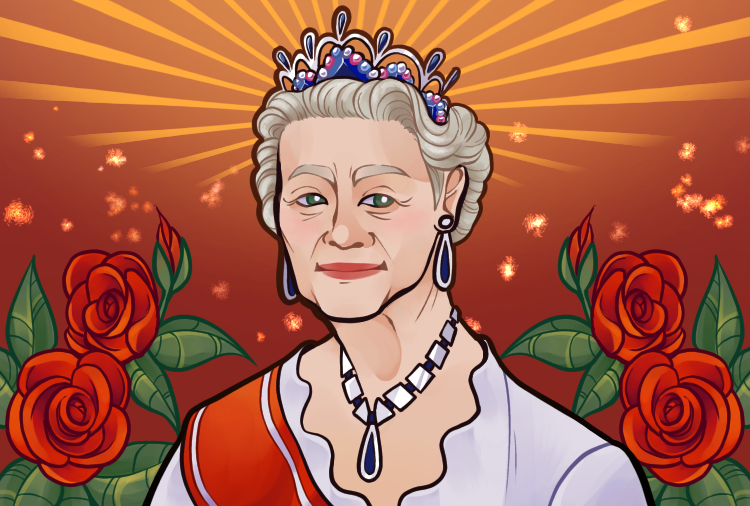 Photo Credit: Illustration by Olivia Lake
Junior Bids a Heartfelt Goodbye to The Queen of England
On Sept. 8, Queen Elizabeth II died peacefully in her home at Balmoral Castle in Scotland. Her son, Charles III, took her place as the King of England. On Sept. 19, her coffin was lowered into a vault at Windsor Castle. 
Queen Elizabeth was born April 21, 1926, dying at 96 years old. She was the longest reigning monarch ever in Britain, reigning for 70 years. 
As Queen Elizabeth lived and reigned through several major historical events including Women's Suffrage in 1929, the assassination of President Kennedy and 9/11, a wide range of generations remember her as an idol. 
Queen Elizabeth was an icon and a standing example of how to act with grace in the eyes of many adults and children of these generations. She was an inspiration to many girls, especially me, who looked up to her any time royalty was mentioned.
Though she was a lot older when she passed, I always thought that Queen Elizabeth would live forever. Just like the deaths of Betty White, Cameron Boyce and Kobe Bryant, my heart broke when I first saw the breaking news headline saying that she was gone.
Throughout her life and even through death, she is remembered as a legendary queen and will always have a special place in my heart.