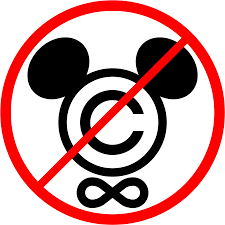 Photo Credit: Kameron Glenn
Junior Reveals Ugly Truth About The Happiest Place On Earth
Disney World is advertised as a magical fun wonderland for all ages to enjoy where dreams come to life. Seen as the perfect place on earth. However, Disney was almost the complete opposite of that experience.
My first issue was their franchise owned housing. We stayed at the Vacation Village located just a few miles from the Disney Parks. At first glance the place is pretty nice. It is split into numbers one through 18 with two numbers being split between a single large building. The very first problem is the fact they did not have a lot of appliances provided for people that would cook food in their rooms, causing us a minor inconvenience. 
It only got worse from there. The air conditioning in our first room stopped working and of course we called the front desk to hopefully get it fixed, but instead they forced us to pack everything and move to a new room. This room was basically the same, but the first night we stayed in it, we attempted to use the dishwasher and just a few hours after turning it on, the dishwasher began to flood and the soapy water began to spill out from it onto the floor. Of course we called the front desk again to hopefully get it fixed, but unsurprisingly for the rest of our stay, they never came to address the situation.
The second was with the Disney app and staff. During our visit, my father and I attempted to use the Disney app for the park, utilizing what they call "Lightning  Lane". These Lightning Lanes were basically reservations that someone could set for a ride at a certain time. The system in concept appeared to be perfect for the amount of people that tend to be at Disney World, but in actual use it was fundamentally terrible. Even though we had already connected everyone's account, whenever we reserved a ride it would reserve it for everyone. That didn't seem to work at all. The problem came when we tried to get on the Peter Pan ride that we had reserved. When we got to the front to scan our tickets and get into the Lightning Lane, the card readers were saying that half of us were not on the reserved list and had to get out of line because of it. They asked us to stand outside of the Lightning Lane and wait a solid 30 minutes for one of their managers to come and explain to us what was happening. 
When the lady finally showed up, she showed us that it was not reserved properly and that we needed to click all available names even though that is exactly what we did. They were nice enough to allow us to use the Lightning Lane anyway. This same problem came up again while we tried to reserve another ride. This time we went to one of the help booths posted around the park. We told the people in hopes that they could help us and they did, but the lady that helped us was extremely rude and condescending towards us, as if we were stupid. She decided to point out the fact that we were compensated for their faulty system and say that they will not do it again as if to threaten us for our "incompetence". My dad and I both pointed it out and found it rude and quite disrespectful. There was one bright spot, though. 
During our last day at Disney we decided to visit EPCOT and there we went to customer service to get the same problem fixed. The guy that was helping us was phenomenal. He actually spotted the problem and fixed it. He told us what had happened and got in contact with the correct people to actually fix the problem. On top of that he even gave us free access to their new ride for Ratatouille.
To be frank, Disney World is a pretty enjoyable place, where childhoods spark and come back to life, but that sadly was not enough to hold up for all of the things that just went completely wrong, or even ruined a full day at a park because an employee decided they were having a bad day.