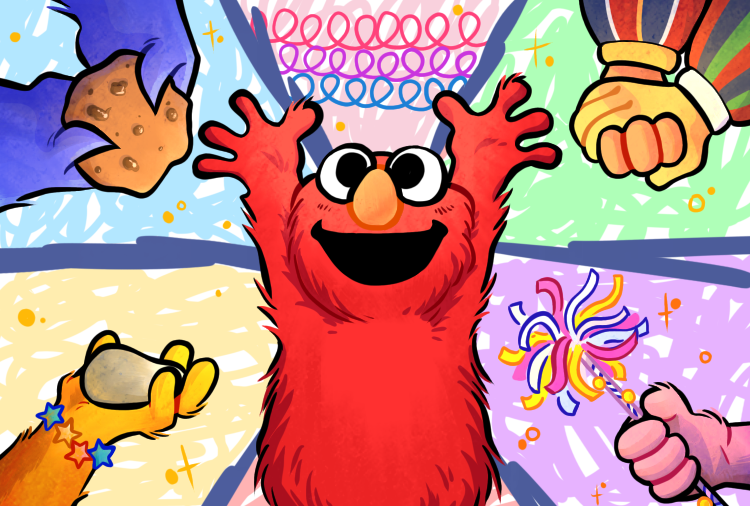 Photo Credit: Olivia Lake
Senior Recalls Childhood With Elmo
When I was a kid I remember being obsessed with Sesame Street. Every morning I would wake up, get my breakfast and go straight to PBS to watch Elmo and the gang on whatever they were getting up to that episode. Elmo was always my favorite. I would spend hours at a time doing my own version of Elmo's voice. Not only was I trying to perfect my Elmo voice, the amount of stuff I had that pertained to Elmo was out of this world. There was an Elmo chair, my Elmo action figures and even my Elmo doll. The rule was if it involved Elmo, I had to have it. 
Flashing forward to this year, the social media platform TikTok has made Elmo a viral trend with thousands of content creators making videos using the sounds of Elmo's voice or even trying to do their own Elmo voice. Elmo becoming insanely popular again is not that surprising. He was such an inspiration to so many kids and he is still an inspiration to kids and adults now. Elmo has taught so many of us valuable life lessons, lessons that we can still learn from today.  
Elmo has been there for us. His lessons have spanned multiple generations, and have inspired so many people over the years. I love Elmo and the impact he had on me is something that will never be forgotten.