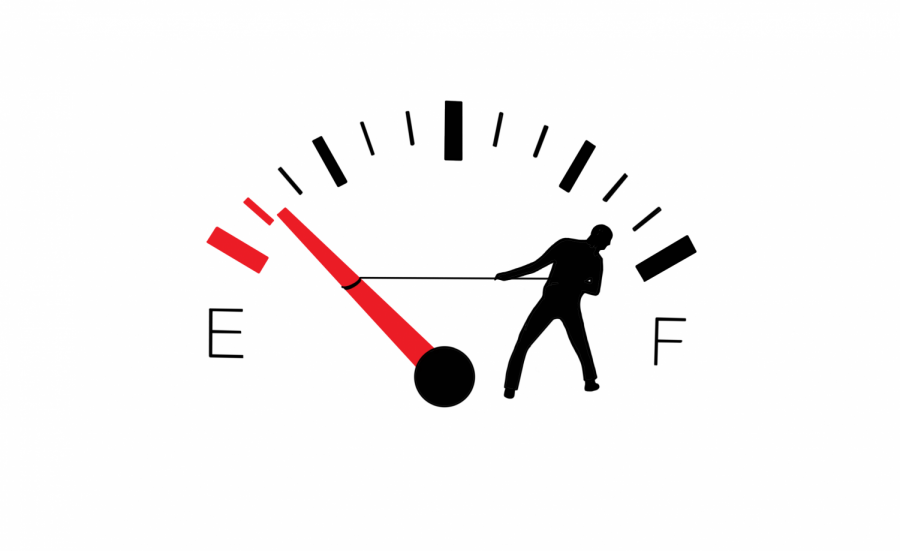 Photo Credit: Kameron Glenn
Biden Not to Blame for Skyrocketing Gas Prices
November 4, 2021
Over the past year, consumers and companies have felt immense pressure under President Joe Biden due to increased demand and low inventories. This has created a tremendous hike in prices, from grocery to baby products. The main cause of this is the COVID-19 pandemic, which of course caused products to sell out across the board when it began, but is still affecting numerous consumers across the entire United States. Sales of consumer products rose 9.4% to $1.53 trillion last year, according to the Consumer Brand Association.
One major market that has had its prices increased is gas. Several people are taking note of this, which has caused major unrest, particularly among the political right. Politically active members of the right have blamed much of the hike in prices on Biden. While these individuals are not completely wrong, various other factors have contributed to the rise in prices. This is mostly due to the increase in demand, of course, as roads sat nearly empty during the 2020 pandemic. Another major factor is the price of crude oil. Much of gas at the pump is made up of crude oil, which rose to $120 a barrel since crashing to negative $40 a barrel in April 2020, according to CNN.
While there are other reasons for the increase in gas prices, Biden is still a large reason for the price hike. In July, Biden shocked scores of people on both sides of the political spectrum by announcing his surprise decision to pull the U.S. military out of Iraq by the end of 2021. While the entire military is expected to leave by the end of 2021, much of it has already begun its withdrawal out of the country. The major reason the Iraq war was fought was oil, which consumers have felt reflected in the price of gas. Biden's withdrawal from Iraq caused numerous issues, one of which includes the recent price increases. Though he is not the sole reason for the increase in prices, Biden still contributed much to the situation and its evolution.
Though Biden has assisted with the price hike in gas, this fact does not change that it is idiotic to blame him wholly for the situation, or even for the increase in gas prices. He did not even partially contribute to the soaring price of general merchandise throughout the entire United States. All items increased in price 5.3%, according to the US Bureau of Labor Statistics. Much of the price increase is due at least partially for the COVID-19 pandemic and its effects.
Overall, the extreme increase in prices may seem simple, with much of the blame being taken by Biden, though the situation is more complicated than it seems.