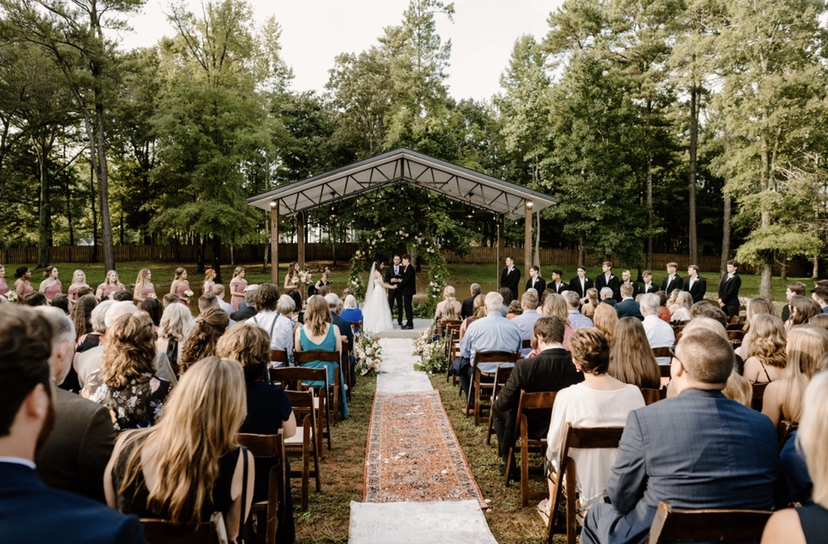 Photo Credit: Nathaly Norman
Living As The Sister Of A Bride
August 21
You see your lifelong best friend walking down the aisle as you quickly wipe away your tears so that you do not ruin your makeup in pictures, but you just cannot keep those tears from rolling down your powdered cheeks. And just like that, the person that was always there for you with sleepovers and movie nights will never sleep in the room next to you again.
You cannot help feeling melancholy that this is the moment you thought about but never actually processed it happening. You have to let go of that sadness in order to change and grow, because all good things never last forever, right?
I have grown closer to my sister in the last two years than we ever have in the almost 17 years we have known each other. Do not get me wrong, we rarely see eye to eye, but when we have we made memories with each other that I know I will cherish forever.
No amount of thought or dreaming will ever prepare you for the day you watch your only sister walking down the aisle and getting to stand right next to her as maid of honor. I have never felt so grateful to have such a special part in a perfect wedding 
The wedding itself looked like it was straight out of a magazine. The venue being at the White Azalea, conveniently located only seven minutes away from my house. The ceremony took place outside, which was indeed risky because the weather can change at exactly any moment, however it was worth it for her picture-perfect envision. 
My sister always has had a love for all things disco. She knew she wanted the decorations to consist of several disco balls and even purchased a light-up dance floor for the rehearsal dinner party. She also decided on a color theme of terracotta, blushes and greens. This color scheme paved the way for a natural, earthy and trendy wedding.
Preparation is key for any big event, but you could never imagine the amount of planning and prep work that goes into weddings. With deciding on the food menu, florist, dresses and tuxes for bridesmaids and groomsmen, videographer, photographer and wedding invitations, it gets quite chaotic.
As for any change, it has been difficult. The farthest apart we have ever been is when she stayed on campus for her first year of college. I thought back to how I was feeling at that moment compared to the current state, and I believe it has the same feel to it. Even though I knew she was coming back home for the holidays and summer, it still felt like she was incredibly far away. 
Although change is never easy, I could not be happier for her to have found and married the love of her life. I think it's important to keep the mindset that you are ultimately gaining a family member.