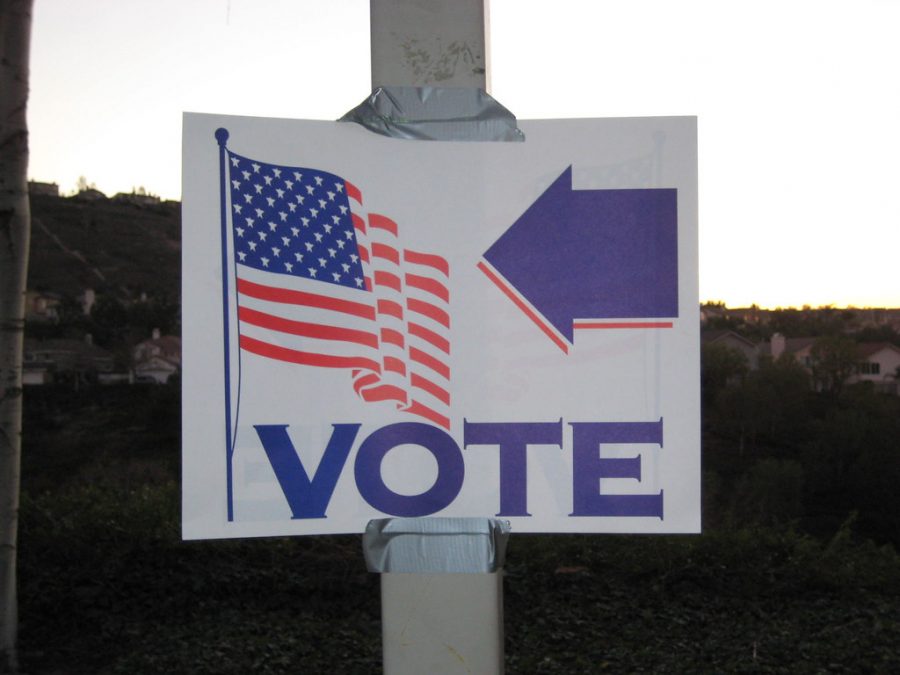 "Vote!" by kgroovy is licensed under CC BY-SA 2.0
Georgia Senate Race Will Reveal State's Political Leaning
After two months of anticipation, the wait is finally over. Today, the Georgia US Senate elections will determine which party has power in the upper chamber of Congress. Atlanta pastor Raphael Warnock (D) takes on successful businesswoman and incumbent Senator Kelly Loeffler (R), and 33-year-old Jon Ossoff (D) faces former Dollar General and Reebok CEO David Perdue (R). 
When Georgia voted for Joe Biden in the presidential election, hope rose for Democrats nationwide. The duo of Senate races in the state were not expected to flip blue, but now polls give Ossoff and Warnock slight leads over the incumbents. Hundreds of millions of dollars have been donated to the four candidates because of the implications these races carry; if the Democrats win both they will have full control of the House and Senate. Republicans only need to win one seat tonight, but because of how tight the contests are they likely will either win both or lose both.
In the Nov. 3 general election, Sen. David Perdue nearly clinched victory. He won 49.73% of the vote, just shy of the 50% needed to avoid a run-off. Raphael Warnock won a multi-candidate primary over Loeffler and several others, but was 17 points from 50%. This time around, only two candidates will be on the ballot in each election. 
Obviously in an election with stakes this high, Loeffler and Perdue have both been endorsed by most Republican officials, and Warnock and Ossoff have been endorsed by most Democratic officials. Everything is on the line, so winning now is more crucial than ever before. These elections truly are toss-ups, and voter turnout may decide the winner. Georgia is turning blue, but how much is it right now? Tonight will be the ultimate test to see the state's political leaning.