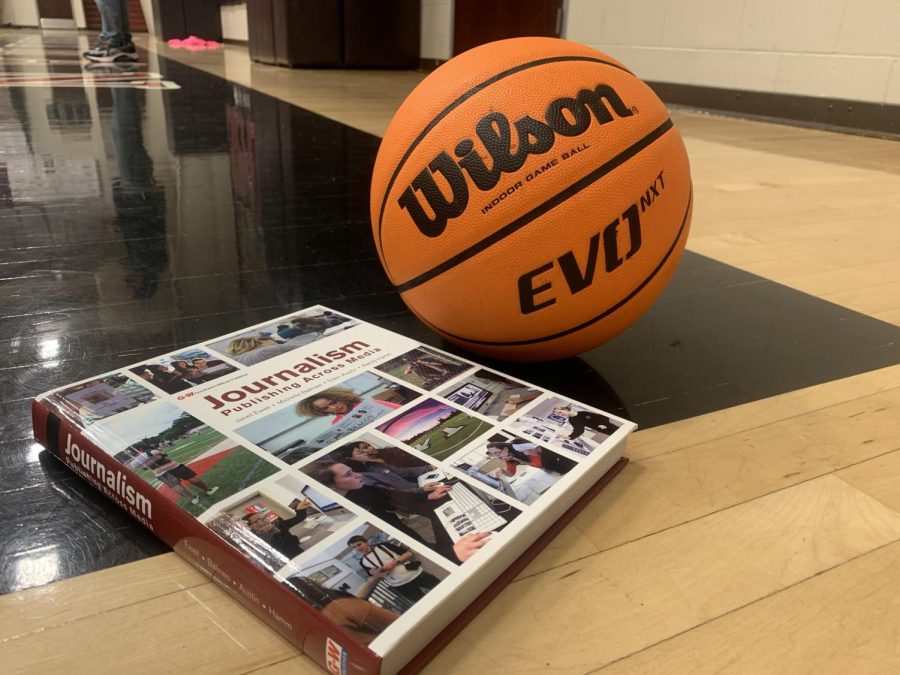 Virtual Student Balances Books, Basketball
October 1, 2020
So, far balancing online school and basketball this season has been a breeze. 
Well, at least it has been a breeze since I learned to manage my time correctly. I just follow the schedule I made for myself. I wake up usually around 5:45 a.m.to allow myself some time to chill before getting out of bed. After that, I change and I'm out of my room by 6:15 a.m. From there I do a small workout to keep my body in shape. I eat breakfast around 6:30 a.m. and get on my computer at 7 a.m.
Starting early is super important to me because it allows me to schedule my day out and understand what should be done. To get started with my school work, first I check Schools PLP, Google Classroom, and my school email. At 8:30 a.m I officially start doing my work. I do this morning routine pretty much every single day. I do my work until I am finished and I am usually done by noon.
 Being able to manage my time and make my own schedule has really helped me out, it even gives me time to get shots up before practice. As a player and competitor my one goal every day is to simply be better than I was yesterday. Being able to get shots up daily, is something any player would love. Since I am done with my work by noon I have time to go outside and get shots. I usually eat lunch before going outside which is around 12:15 p.m. After that at 12:45 I go outside and get shots, dribble the ball, and really just relax after being in front of a screen since 7 a.m.  Shooting is such a large part of my game that if I can figure out some things that I need to work on before practice. I can make a point of emphasis going into practice that day. Being able to work on my game throughout the day is simply just fun and therapeutic for me.
Time management, as you can see, is super important to use throughout my day. Being able to do all these things just makes it easy for me and keeps my day stress free. That's why time management is the name.