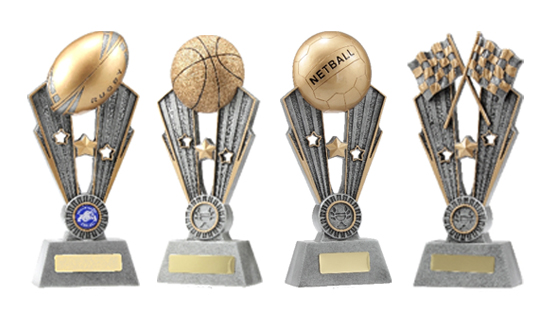 Losing Should Be Looked At As A Learning Moment
Trophies line the shelves of elementary school boys and girls. There is one for 2011 AYSO 8U soccer, another for machine pitch baseball, one for the pee-wee cheer team, another for ballet class, one for 6U wildcats football, another for every year of rec center basketball, all covered in dust.
In the early stages of life, trophies are handed out like candy. While there is nothing cuter than the grin of a five year old holding a bronze bobble head trophy, the trophy they bare is a symbol that participation is as valuable as determination and dedication.
Flash-forward 10 years, the same grinning kid, now a teenager, asks his teacher why he did not get full credit on the assignment he turned in two days late; afterall, he did complete it. He asks what he receives if he brings canned goods for the food drive. Nothing? Not even points for his class to earn a pizza party? He comes home pouting when a student on the honor roll is chosen to be a school ambassador even though they both had been absent from class the same number of days.
He grew up entitled, horrified to take a risk because he had never experienced failure. He never fully devoted himself because whether he was hitting home runs or picking flowers in the outfield, he won.
Reading 150 books to be named AR reader of the year deserves an award. Raising $1000 for a charity deserves recognition. Awards need to be earned; they need to be worked for. A trophy's purpose is to reward the recipient to not just show up but for exceeding expectations and to motivate the loser to work harder. The loser? Society has forgotten that word within itself.
Perhaps a forgotten word in the English language, a loser is a person or thing that loses or has lost something, especially a game or contest. Contrastly, a failure is a lack of success. Losing does not imply a team or a child is a failure but rather not as good as someone else on that given day or in that given activity. Losing does not lessen their value as a human being, however, their first loss after being handed participation trophy after participation trophy comes across as the end of the world.
Generation Z is all too often labeled as "ungrateful" with "no work ethic." There is no question that at times it appears that way, but when you look for the culprit it goes straight to the infamous participation trophy.