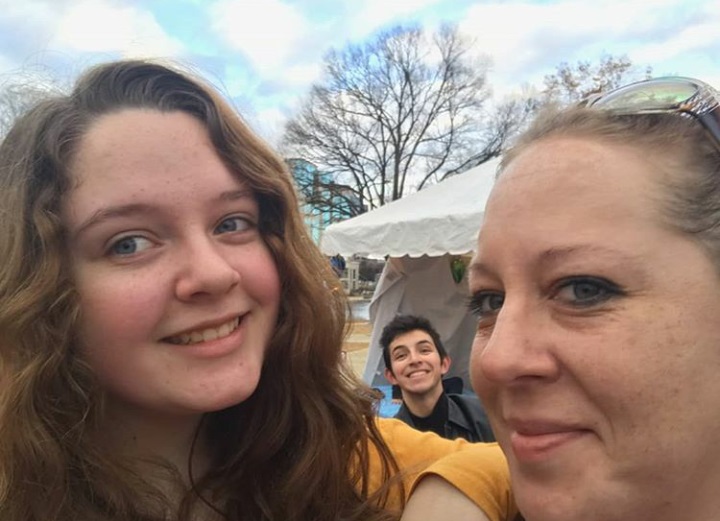 After Losing Mom, Staff Member Tells Others to Appreciate Theirs
For most teenagers, the idea of losing their mother or father is unimaginable. Up until about nine months ago, I saw my parents as immortal. I never imagined that I would be burying my mother just one month after my 15th birthday but on March 31, 2019, the woman who had given me life lost hers. It didn't take long for my family to notice the difference between having her around and having nothing but a picture with her name.
Growing up comes with many different challenges such as learning how to drive, dealing with your first heartbreak and going off to college. These are all things that every teenager must overcome in order to gain the experience they need for the real world. These are also things that most teenagers have their parents around to help them with. They teach you how to make a three point turn, they hold you while you cry over an ended relationship. They drive you to your college campus and help you unpack. All of these acts seem minuscule but as soon as one of your parents isn't there to witness your progress, everything changes.
Take your first day of school for example. You wake up, put on your new clothes and make your way down the stairs as slowly as possible. Then you walk into the kitchen and your mother or father is standing at the counter, drinking coffee and scolding you for making yourself late. This detail, no matter how minor it is or how much you think you could live without it, is a vital part of your life. Because if you didn't have your parent there to take care of you, it wouldn't be the same. Every morning, you'd wake up and expect to see your mother in the kitchen but instead, you'd get a porcelain angel in memory of your mother sitting over the fireplace.
People tend to take their parents presence for granted. They act as if their parents are immortal and they will still be alive in years to come but the sad truth is that your parents won't be around forever. You should cherish them and tell them that you love them because you never know when it'll be their time to leave.