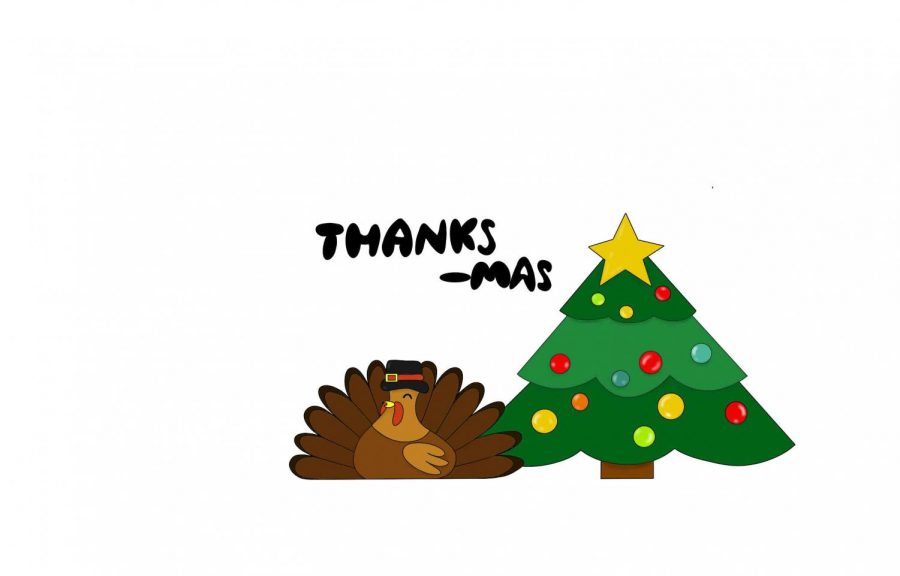 Christmas Too Early Ruins the Anticipation of the Holiday
Every year it seems that stores put up trees, snow and Santa Claus  in their store windows sooner and sooner. It seems that just a few years ago, stores waited until Thanksgiving before they put up Christmas decorations. Now, even before Halloween is over, Christmas decorations are everywhere. 
That is just not how it's supposed to work. We are meant to take our time with our holidays.  From getting scared on Halloween to eating turkey while watching football on Thanksgiving, we should savor the moment and be singing "Deck the Halls" while trick-or-treating.
The reason is commercialization. Commercialization of Christmas has ruined it. We no longer look forward to Christmas the way we used to because we are forced to look at it for months. We are meant to take our time with our holidays, enjoying each and every one; not moving one or two out of the way because another has more music. Holidays are spaced out throughout the year for this exact reason.
With Halloween over and Thanksgiving right around the corner, we should be focusing on fall, football and turkeys, not winter snow and presents. The whole point of Saint Nick is that he comes one night of the year. The anticipation of waiting up all night  to hear the patter of reindeer hooves on the roof is what makes Christmas, well Christmas. Christmas decorations should be put up the day after Thanksgiving, not the middle of September like some feel the need to. The push from big businesses of commercials and advertisements with ornaments and red and green streamers everywhere just takes the excitement out of it all. While preparation is a good thing months in advance is not.